What is your favorite website?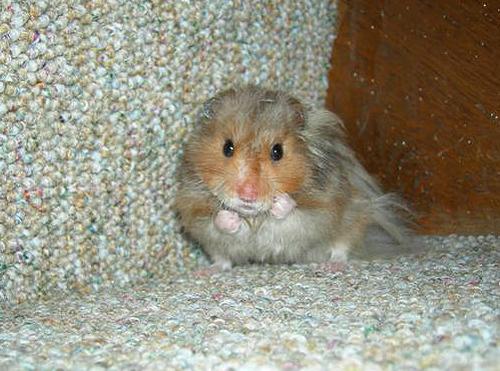 United States
March 6, 2007 9:37am CST
I have a huge list of websites & blogs that I visit daily and love to add to them. Here are my top 5 favorite websites! Please feel free to share what you want with me!http://www.mental-emotionalhealth.com - a blog written about anything that has to do with mental and/or emotional health. Sometimes it's new articles, sometimes it's personal stuff, but it's always interesting!http://www.datingoutlook.com - a recently divorced woman is working her way back out onto the dating scene and writing about what she's learning. It is a new blog but I'm really enjoying reading what she has to say. http://www.dooce.com - I love Dooce. Mom to a 4-year-old, hilarious writing about her daily adventures, and a very entertaining blog overall. http://www.cuteoverload.com - cute pictures of animals. I love baby animals and CuteOverload features all sorts of pictures of these baby animals doing super-cute things! It makes me smile and I hope it does you, too!http://www.vox.com - I have a blog here and love surfing to find other blogs. If you're interested in a blogging site geared towards adults, check this site out!
6 responses


• United States
6 Mar 07
LOL Nothing wrong with liking MySpace! :) I'm there every day, too!

• Australia
7 Mar 07
1. Same with the poster above me, Livejournal ranks really high on my list. Out of all the other blogs/journal sites I've tried over the years, I've found that Livejournal just really works the best for me. I like how I have the option to lock entries, view all of my friends' posts in one page and be part of so many communities that cater to such a huge variety of interests from tv shows, music, universities, etc. I've discovered so many new bands or songs, resources and information through livejournal. 2. Flickr (http://flickr.com). I have my own account as well, but I love the site more looking at other people's photos. There are a LOT of great photograpehrs on this site if you know where to look. :) 3. Office Tally (http://officetally.com) because I'm a huge fan of the show, The Office, and this site pretty much has everything. 4. Geeksugar (http://geeksugar.com). I love gadgets but I usually can't be bothered with reading lengthy reviews or visiting dozens of sites so I visit this site to get updated on latest tech news. Posts are very concise but informative and mostly girly as well, so yeah, like it. Hehe. 5. Ali Edwards (http://aliedwards.typepad.com), amazing scrapbooker. I keep on wanting to get into scrapbooking whenever I visit her site, haha! And her posts are mostly very optimistic and great quotes so I like that.

• United States
7 Mar 07
Oooh, I haven't heard of GeekSugar before so I shall have to check it out. I love gadgets but hate reading long reviews, too! Great answer, by the way!!!

• United States
6 Mar 07
My favorite blog website is livejournal.com It has a lot of different communities and interests. Everyone can sign up and get their own blog for free. You also have a friends list and any friends that you add are on the list. It makes it easy to view all your favorite blogs.

• United States
6 Mar 07
I have an LJ to comment on my friend's journals there. :) I like the site but have had troubles with it in the past.


• United States
6 Mar 07
I may have to check out orkut ... I hadn't heard about it before your post!

• Australia
6 Mar 07
Being a sports fanatic my favorite sites are news or sports related. Although recently I have checked out a few blog sites and found them interesting.

• United States
6 Mar 07
I know that there are quite a few sports blogs out there. You may want to look at www.451press.com and see if they have any sites. They are working to get 451 blogs on each and every subject available and they probably have some sports ones up & running!