Do you believe in karma?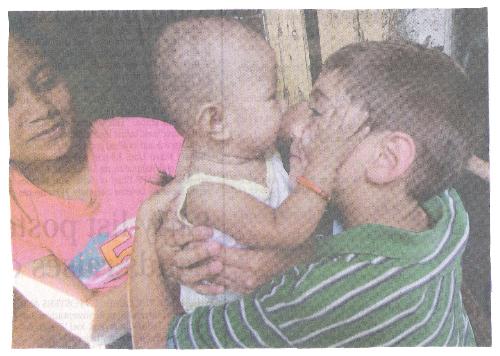 Philippines
March 6, 2007 11:49am CST
According to the Law of Karma, if you do a bad deed you will suffer. Do a good deed and you will enjoy the fruits. Personally I do believe that what goes around, comes around. A poor child you help today just might grow up to be a good man and help your own children some day. Steal money today, and in the future someone will steal money from you. I have had several instances when I donated a small amount to charity, and within a few days the money somehow came back to me ten-fold. What about you? Have you had any experience that you can attribute to good/bad karma?
6 responses

• United States
16 Aug 07
Every single day that I have been alive seems to fulfill the idea of karma,lol. I know everytime I spend money, and more than i think i should, i usually get a larger amount back out of the blue within hours.

• India
14 Aug 07
My answer comes in a bit late but nevertheless I just couldn't resist this discussion. I believe in Karma....Oh yes, 100 per cent. I'm a Hindu practising Buddhism. My faith tells me that what goes around comes round. As you sow, so shall you reap....so true. If not, then please offer the explanations to misery, happiness, wealth, poverty, good health, bad fortune etc. I've seen it in my own life, that even though at the time we don't realise, we are creating causes every moment of our life. These causes are manifested later in our lives. Karma, as we all know means deed or act. We cannot escape the repercussions or the results of the causes we ourselves have created. So its best we keep this in mind and carry on creating good causes and make the effort not to create bad ones.

• United States
30 Aug 07
yes, i do believe in karma. I think anything that you do wrong in life will backfire to you. If you are good to other people they will also be good to you. If you help somebody, they will help you too when you need them cause they will remember the times that you help them when they need you. I also believe that if you take something from somebody you will lose something that's more than what it worth cause it's you'll get karma!

• United States
14 Aug 07
Yes, absolutely. I do believe that this is a law of nature. It might not happen right away, but eventually the good things we do will come back. I, too, have seen this happen again and again. If you steal money, it may not be money that is taken from you, but it could be something else--a good friend, your health, maybe money too, but what comes around does indeed go around in my view of the universe.

• United States
20 Jun 07
Yes I believe in Karma. I believe, as you do that what goes around comes around. It think if you try to be a good person, good things will come to you and if you are a mean person, negative energy will come your way.

• United States
27 Jun 07
I believe in Karma. steal from someone, someone will steal from you.