How can I remove a baked on film from my crystal baking dish that was created fr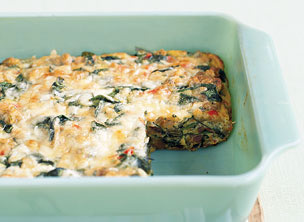 United States
5 responses

• United States
6 Mar 07
Those methods have always cleaned mine up. Have you tried the bounce fabric sofener sheet damp laid on the stain for a few hours?

• United States
11 Mar 07
Did the bounce work for you? Thanks for "Best Response"



• United States
6 Mar 07
Put some vinegar in it and put it in the over on about 300 degrees for 30 minutes and see if that will get it!

• United States
6 Mar 07
Use a little soft scrub carefully. Or try baking soda. Each are a bit rough, so do it gently. Otherwise, you must keep soaking it for a few days in hot water with soap for your dishwasher. Then use a soft brush to remove it. Should work dear.

• United States
19 Apr 07
I've always sprayed mine with a little bit of oven cleaner on the spots and let them sit for a few hours. It works pretty well. But, after reading villageanne's suggestion, I am going to have to try that. I can't stand the smell of oven cleaner. Great topic, by the way. Thanks.