Kramer's ideas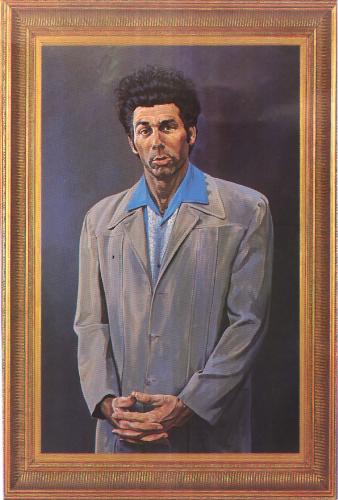 Hong Kong
March 6, 2007 11:49pm CST
Which of the following Kramer's idea do u think can really work? a. driving a rickshaw in new york b. male bra c. coffee table book about coffee table d. make-your-own pizza e. perfume that smells like the beach I would say its the pizza... although i am curious about that beach smell too:P
6 responses

• Philippines
7 Mar 07
yeah, i think the make your own pizza will work best but i do like the coffee table book idea though its a bit hilarious ..lol. i just love it. its like a toy.

• United States
7 Mar 07
I would go for the pizza idea too...I don't know why, I guess because the other ideas don't seem too interesting to me =) I love making my own pizza-putting whatever I want on it....yummy!!

• United States
10 Mar 07
i think the make your own pizza one was the best.

• United States
7 Mar 07
I think the coffee table book. How about the oil tanker bladder? Maybe that would work too.


• United States
7 Mar 07
I found the "beach" perfume a good idea. I had to laugh when after the episode aired I noticed more than a few companies making a perfume called "beach" perfume. I find it very funny that Kramer is inspiring real life products. (Side note..I just bought a perfume oil at the body shop.. called "Beach Bliss" and it really does smell like the beach). This idea seems to be a good one.. I ended up buying a beach perfume. The make-your-own pizza seems like a good idea too. I remember when I was little.. Papa Gino's (a pizza chain where I lived) would let you have birthday parties there. The birthday boy/girl would get to actually make a pizza while everyone else watched.