are u a cockfit visitor?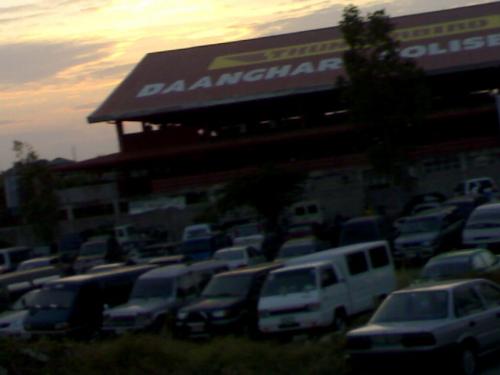 Philippines
March 7, 2007 6:24am CST
a cockfit is a place where rooster fights. A lot of people mostly men went there and bet. They choose the rooster they want then they bet money. If the chosen rooster wins then they are winner. i haven't been in this place, but when there was a fight schedule you'll see them coming in the place like there was a movie premier night. :)
5 responses

• Canada
7 Mar 07
Cockfights are prohibited in my country. I think it is very cruel. Do you know they attach little knife blades to the roosters so he can slash the other rooster. I don't know why people are so mean to want to see animals suffer for their own pleasure.

• Philippines
7 Mar 07
oppsss. yeah, ur right! but oww i feel guilty posting it here. i wasn't even more aware that it was prohibited. sorry, sorry.

• United States
9 Mar 07
I think it is very inhumane and stupid. Why do grown men have to bet and enjoy pain that two animals will have to endure fighting?

• Philippines
24 Mar 07
absolutely so...that is why it is illegal. thanks.

•
9 Mar 07
I do not like or believe in cockfighting. So no, I am not a cockfit visitor. In the United States, it is illegal but I know that it is still done. I also do not believe in betting.

• Philippines
24 Mar 07
you are really such a straight man. kudos to you! thanks for responding friend.


• Philippines
24 Mar 07
hmn... the question is how come even though its illegal a lot of people used to go there and bet? is it addictive? i haven't gone to any of this cockfit place but i knew what is happening inside. thanks.

• Philippines
25 Mar 07
i remember i went to two cockfight dens.. no, i mean not on actual fights.. the places were just a small coliseum and a stadium where Derbys are held every weekends.. you know there are a lot of venues..kabayan.