do you prefer tea or coffee first thing in the morning????

Israel
March 7, 2007 7:44am CST
i am a coffee girl i tried a few times switching to tea but it had not worked well for me so usually tea is only when i am sick what do you prefer coffee or tea and why? what are the adventages of tea/coffee? i would love the learn the habits of the mylots community:)
11 responses

• Singapore
7 Mar 07
I prefer neither. I kicked off coffee and I save tea for the evening. It could be some hot beverage like milo.

• Philippines
21 Mar 07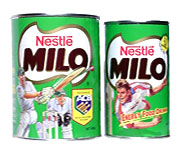 oh...Milo is another Nestle product, lilranlgo...it's a chocolate drink... it used to be added to hot water..but now, some people like to have it with cold water..either way, milo still tastes great. and yeah, please see the photo I attached..that's milo!


• Israel
7 Mar 07
i know what you mean my father is just like you he had a very bad side effects when he tried drinking coffee so he turned to chico..it is a special chikoria drink..looks like coffee but not coffee more of an herbal kind..you should try it he says it is very good but tea is also o.k.:) and thank you for the response

• United States
7 Mar 07
I actually do not drink tea or coffee, I drink chocolate milk every morning to start my day. But if I had to choose coffee or tea, I would tea. Because I can have it hot or cold, and I like the lemon flavored kind occationally.

• United States
21 Mar 07
Coffee for me. I have to have at least two cups first thing in the morning. One to open the left eye, another to open the right eye. Then I feel awake enough to get my day started. I drink coffee all day long even though I know it's not good for you to drink that much. I, like you, will only drink tea if I'm sick.


• United States
21 Mar 07
First thing in the morning ..it has to be strong tea ..i just love it

• Philippines
21 Mar 07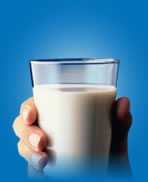 Am sorry but I have to go neither of the two...am not a coffee drinker and I don't like to have tea early in the morning as I'd rather have it in the late afternoon or evening... well, a glass of warm milk is what I prefer to have in the morning together with some break or cookies.:P


• India
7 Mar 07
Well I am a tea girl and rarely take coffee. Why I like tea more than coffee, may be coffee is much stronger and at times has made me deprived of my sleep if I took it before going to bed. But tea I can take any time and feel refreshed.

• United States
7 Mar 07
I have to have some caffine when I first wake up so choose coffee!! If the weather is hot I will drink a soda! i AM SURE TEA IS BETTER FOR US BUT i ONLY DRINK IT WHEN i AM NOT FEELING GOOD. cOFFEE FOR ME!!

• United States
7 Mar 07
I like my coffee in the morning. I drink it with fake sugar and creamer. I do love getting it from Burger King. Turbo makes my 3-6 cups only one. Coffee tastes best with French Vanilla in it. LOL

• Israel
7 Mar 07
you are the first mylot on the list of responses that drink coffee in the morning and i was sure everyone is like me..i love the coffee from starbucks and the coffee from the coffee bean..and yes franch vanilla flavored coffee is wonderful:) thank you for your response connie