Moolah.com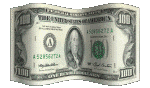 United States
March 7, 2007 2:00pm CST
I have 3 invites to moolah if anyone is interested. I just joined today, and let me tell you, it's a whole lotta fun! You can either leave your email addy here, or PM me with it...it's up to you.
5 responses

•
7 Mar 07
can i have one please ill message you my email

•
7 Mar 07
maybe not ill just put it up here, zion_world100
@hotmail
.com


• United States
23 Mar 07
What is this moolah? I have heard of it before but I have never went on the site to see what it is. I really don't know if I want an invite though because I might not have time to do anything with this but could you tell me what it is please? So you can only join by invite huh? I probably shouldn't bother with it because I am backed up with my work but I am still curious to know what it is all about. :)


• United States
27 Mar 07
Does sound fun but I have way too much to do now as it is. If I ever find more time then I will check it out. By that time you probably won't have any invitations left but I will let you know if I can do it at a later time. Thanks for letting me know what it is. :)

• United States
22 Mar 07
you still have one more ?? please send it it if you have one still. made4mi
@gmail
.com

• India
30 Nov 10
Is it working in India? I have visited the website and was trying to sign up. But i could not able to sign up.

• Canada
27 Mar 07
I too have invites too Moolaah if anyone's interested pm me your email addy please. I have 4 invites. Thanks!

• United States
28 Mar 07
Not that I mind you posting that in my discussion, but for future reference, it might be better if you post it in one of your own discussions to avoid someone getting upset with you about it (you know...the referral thing and all). Just thought I'd point that out hon.