Mythology and legends from the past..

Romania
March 7, 2007 8:53pm CST
I know this is not a topic that draws attention like "what did you ate last night at dinner" but I would be glad if you help me out here. I studied a time ago a little mythology and some legends from different countries.I was always fascinated by the 'old beleives'. I want to learn some more and becouse I am not able to travel (money again) I would really enjoy if you could help me learn more about old cultures by telling here a short old legend from your country/region.I saw here people from India,Sweden,Denmark,Finland,Phillipine and Native Americans,etc.Spledid cultures!Beautiful legends!Please share some with me. Help me understand your old culture.Thanks.
3 responses

• United States
8 Mar 07
Excellent topic. Being a Lithuanian, which can be a rare thing, I love to talk about my heritage and the many legends that we have. This one is of the founding of the Lithuanian capitol- Vilnius. Many years ago, Gediminas, a grand Duke of Lithuania was on a hunting trip when he stopped to rest. That night he had a most peculiar dream of a giant iron wolf standing atop a hill and howling very loudly. In the morning he went to a wise man, Lizdeika, who was traveling with him for advice. Lizdeika claimed that, in the place where Gediminas had slept, a great city would one day rise and that people from everywhere would hear of it. Believing the wiseman's words, Gediminas immediately had a Castle built in his name at the place where he had slept. Today this castle is surrounded by Vilnius, Lithuania's capitol. This legend is short but it is very prominent in Lithuanian history and art. The iron wolf can be found in many things with reference to Lithuania and hopefully the knowledge of this legend will help you understand why.

• Romania
8 Mar 07
WOW! I thought nobody will answer ! I've read a few things about your legends,I deeply apologise for that but you don't find your legends hanging around the Internet :).I knew you have a big respect for wolfs.But that's it. I am so glad that you told that wonderful story!It makes me understand why you admire wolfs.It gives me a lot of pleasure to see that people still remember proudly about their legends! Thank you so much.It is a lovely legends and it needs to be heard!

• India
10 Mar 07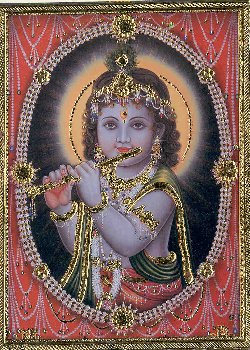 hi tam, actually this topic is so wide that right now my brain is totally blank, so i hope you wont mind if i copy it:(http://indianmythology.com/) Indian Mythology is one of the richest elements of Indian Culture, which enriches it further and makes it a unique one in the world. Through generations, different stories in Indian mythology have been passed from generation to generation either by word of mouth or through carefully stored scriptures. It is our endeavour to bring forth the different elements of Indian mythology by a myriad of articles and stories which not only make educational reading but also make a good source of recreational reading. These stories, which form the backbone of Indian mythology, area great medium for people especially parents to inculcate interest in Indian Culture in the younger generation and to impart values of Indian culture to them. The interesting aspect of the stories in Indian Mythology, is that they are usually meant to convey subtle facts, rules and maxims to guide our daily lives. Who doesn't enjoy a well written story? Naturally story-telling is the best medium for conveying even powerful messages. The stories in Indian mythology vary from subtle maxim conveying tales of Panchatantra and Jataka-tales to subtle life paradigm defining stories from the Bhagvad-Gita, Ramayana and Mahabharata. A key point to note is that there are usually multiple stories explaining the same fact or occasion or festival. So each version is right in its own merit. This is a result of the natural evolution the stories might have gone in the process of being handed over from generation to generation for centuries.

• Romania
8 Mar 07
Well i know you just love mythology and anything related to it.i think i'm too lazy to explore enough that "territory" and i'll ask you if i don't know something related. And of course if i remember anything i'll tell you "out of the blue" , but you know that allready , don't you? (giggle)