What do you do for a living?

United States
March 8, 2007 12:20am CST
Let's get into the interesting details of your job. I work at a clinic that houses 10 doctors. I am a lab tech and run the tests that our doctors order. Since we have such a small lab, we only have a few of the departments that a larger lab would have. We Do most of the basic Chemistry (electrolytes, cholesterol and lipid panels, liver and kidney enzymes...). We do Urinalysis. We do the dip stick in urine samples and if anything comes up abnormal, I look at it under a microscope and report to the doctor what I see. We do CBC's (Complete Blood Count) to check for anemia, infections, or other blood disorders. We do the rapid flu tests, Mono, Strep, and pregnancy tests. And we do A1c's for our diabetic patients. We also do H Pylori tests for antibodies in blood and also a breath test. It's fun, but I wish we did more. What about you?
3 responses

• United States
11 Mar 07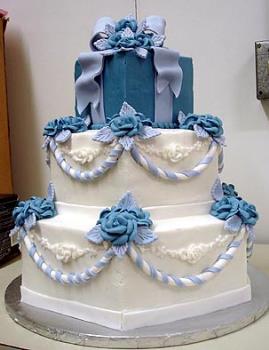 Your job sounds quite fascinating. I have a job where I get to be creative every day. I like it most days, but the stress is sometimes hard to deal with. I decorate cakes...mostly wedding cakes and I also decorate cookies. I've been doing it for 27 years now. I always wondered how a job turned into a career! LOL. I never planned it that way...it just happened over time.

• United States
27 Jul 07
WOW! 27 years!!! It sure doesn't seem that long.

• Australia
4 Aug 07
WOW !!! That sounds really exciting...I am a stay at home mum at the moment..But I have worked since the day I left scholl, from being an animal attendant/trainer, company secretary and accounts manager...which I love, hopefully I can do this again one day..

• United States
4 Aug 07
Animal trainer would be fun. What animals did you train and for what?

• Canada
5 Aug 07
I see you posted this 5 months ago...but being that you invited me as a friend I thought it might be fun to fill you in. I am a free lance writer and journalist and have a writing company called Perspectives on Healthy Living. I write for a variety of local and national papers and magazines. The second thing I do for a living is co-direct a self development company called Fresh Beginnings with my hubby, life and business partner. We write, produce and present a variety of seminars in the healthy, balanced living format. It is very satisfying work and I love to assist others in their growth process because I beleive we are all students and teachers to each other in the grand classroom we call life. I have also written a 35 Chapter Autobiolgraphy and am currently looking at marketing options. Your work sounds very demanding with a lot of responsibility. I am sure it keeps you on your toes and you are obviously providing a great service to your patients. As new friends I am sure we will chat again.

• United States
5 Aug 07
I would befinatly love to chat again. Thanks for being my friend, and for telling me about your interesting career. I actually have 3 jobs, although I only mentioned the most interesting one. I also work as a desk clerk in hotel, and I sell Avon. Thanks again for writting!!