What do you miss in life alot!!

Pakistan
9 responses

• Philippines
10 Mar 07
I miss my father for 5 months now, and when i miss him i cry..i miss talking to him and eating lunch with him..I vividly remember his last month here on earth, he didnt miss going out to lunch with me..He will suddenly surprise me at the office, told me he just dropped by and then invite me to eat lunch..i miss our activities together especially when i was still studying away from home..he will always find time to come to my school place, visiting me..i really miss you Papa..And i love you

• India
9 Mar 07
Well, I stay from my home and my parents for studies. I have been here for last 4 years.. and I must say, I miss my family a lot! I miss the food cooked by my Mumma, Showers of love by Dad, fun with Brother and Sister! Now that my brother works (abroad) and my both sisters have got married, I only have my Parents at my home. I thus really miss those lovely days that I spent with my whole family!


• United States
8 Mar 07
My parnets have 15 acres of land. I missing living in the country and enjoying all that property.

• United States
8 Mar 07
My grandpa. He passed in 2003 and I miss him a lot. He lived right across the street from my mom. When I am there, even after almost 4 years I can not look at his trailor because it makes me so sad. We had a lot of good times and bad, and I miss all of it.


•
10 Mar 07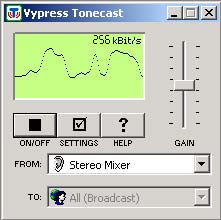 I miss my beloved alot, she said bye to me (forever) but I really miss her. I wish she will come back again in my life and we can enjoy like we do in the older days! I miss the time I passed with her. But still I have memories with myself! And I really admire her as she is committed with some one else, no matters, I just want her happy, happy forever :) .There's another person I'd like to mention here and he's my cousin which is no more now but me myself and my all companions miss him like a hell on several occasions! And we pray to God that please give him heaven as he was so good! Please pray for him :) Thank you for the nice discussion! Have a good day! Happy earnings!

• India
10 Mar 07
i misses my chilhood which was the mostly with my grandparents and now i doesnot have my grand parents.