As a mother, what is your best quality?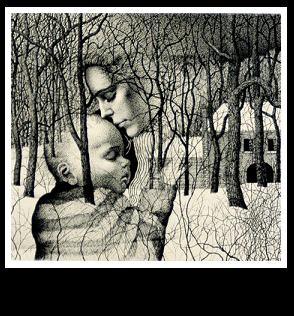 United States
6 responses

• United States
15 Mar 07
well iam not mother ..but if i think for all the mothers ..i think the best quality is selfless love

• Ireland
10 Mar 07
I think the quality my kids appreciate most is that I am very dependable. I'm never late, and if I tell them I will do something I do it. They know they can count on me not to drop the ball that often. I think my real best quality, though, the one they will really benefit from in the long run, is my sense of humor and honesty. They are fairly sophisticated as very few topics or ideas are off limits.

• United States
10 Mar 07
I think it's great you have such a good relationship with your children. So few people do now a days.

• United States
9 Mar 07
well when i gave my first child up for adoption i thought that i would never be able to be a good mother, but now i have a 1 yr old and about to have my daughter and because i did give my first child up i make sure that my son knows everday how much i love him and make sure he has eveything he needs and wants. i never make him fell unloved or not wanted. i would kill for my children if need be. i think that is my best feature as a mother.

• United States
10 Mar 07
giving your first child up for adoption must have been difficult.. I commend you for knowing you weren't ready to be a parent and letting the child go to a family who might not have been ever able to have a child. That makes you a good parent as well in my eyes.

•
8 Mar 07
What I try to do is give my girls a stable and happy home but make sure they have a chance to express their independence and follow their passions and dreams. I think it is important for a mother to do this.

• United States
9 Mar 07
good intentions.. unfortuantely not all mothers can say this to be true for them...

• Philippines
8 Mar 07
allowing that thing to grow in your womb until it comes out to becoming a real baby that's the best quality of a mother...the rest are just continuations...

• United States
9 Mar 07
not really.. I disagree.. anyone can "have" a baby, it takes something special to be a mother.

• India
8 Mar 07
Their is no as such best quality, because every quality of mother is the best. Mothers will do everything in their hands, to make the child feel the best in the world

• United States
9 Mar 07
when I say "best quality" I meant along the lines of what you feel makes you a good mom. Not ALL mothers are GOOD mothers.