do you like pilates?

Italy
March 8, 2007 12:03pm CST
I have just come back from work and I am soon changing and going out for my pilates lesson...I love pilates...it is a fantastic kind of gymnastic...it is both relaxing and healthy..it helps you take good care of your body...have you ever tried it? Do you like pilates as I do?
5 responses

• United States
9 Mar 07
I do home design and contractor work so I get a workout on a regular basis. This leaves me little time for classes so I have videos I use and 2 of them are pilates. I love the stretches involved in this form of exercise. Once those muscles get warmed up I become very flexible, so it feels great.

• Greece
9 Mar 07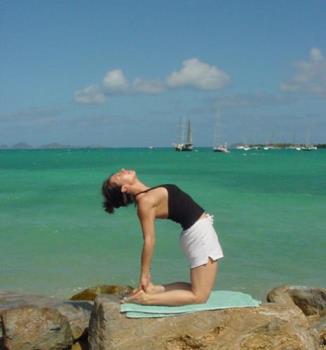 I admin (I know you'll not like it)I have nothing to do with pilates or any kind of body exercises.I have some dvd with pilates from A Greek famous woman she is working with pilates programs but I just have them......She made a special dvd for pregnant women telling how good it is pilates program for pregnancy.She just gave a birth the last month twins.I envy you but whenever I told to myself must start any kind of body exercises I didn't.Am I still your friend or after this confession you gonna put me at black list....?

• United States
9 Mar 07
I love it, I am doing it at home. Lot of fun, because my dogs think it is game play and they want to be involved. I do my pilates twice a day for 5-10 minutes.....fun, healthy and easy...:)

• United States
10 Mar 07
My cat was the winner, she could easy jump up....ball is to big...but they want to play...:)

• Australia
8 Mar 07
I have tried pilates a couple of times but its not for me, i find that i am just not flexible enough, i do know alot of people who do swear my pilates though. I prefer just a regular gym session myself, a circuit workout or a body combat class.

• United States
8 Mar 07
I have a friend here who goes for pilates. When she first told me I was wondering what the heck is she talking about..lol She then explained these exercises help make the body more flexible. The gym where I go to doesn't have these lessons, maybe I will try elsewhere.