Does anyone have any suggestions on how to.......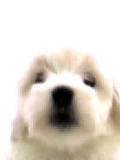 United States
8 responses


• Philippines
9 Mar 07
Try changing his daily routine by doing a lot of exercise in daytime. You can start by morning and afternoon walks . Play some games to make him tired in the night before going to sleep. The idea is make his body and mind occupied during the day so he'll be all tired and have a good night sleep. You should remember to gradually incresase his activity and not force a sudden change in it.

• Canada
8 Mar 07
I had the same problem with my puppy so I called his vet and asked him what to do....he told me to try and play with him every 2-3 hours for about 1/2 an hour a day,just like a newborn and at night to place a loud ticking clock and a teddy near him,they think it's their mother and feel more comfortable.....it worked!

• Denmark
8 Mar 07
YOu just have to ignore it. Don't pay attention to it all the time, then it'll never learn. I know it's hard but to got to be though.

• Ireland
8 Mar 07
Puppies normally cry for a couple fo weeks after you take them home. They need company for reassurance as they are missing their mother. I used to leave a radio on for my dog when she was a puppy and she slept most nights.

• United States
8 Mar 07
wrap a ticking clock in a blanket and place it in his bed they think it is there mothers heart and often it helps them sleep!

• United States
8 Mar 07
Try a warm hot water bottle and a ticking clock. That might just do it for you. Having a new puppy is a grand thing and you should remember that what you do not could lead to problems later. What is cute for a puppy will not be when it is an adult. Just some thoughts to help you along in your canine relationship.

• United States
8 Mar 07
Puppies sleep 20 hours out the day because they get tired so easily. The best way for me to get both of my puppies to sleep through the night was to wake them up when the were napping in the later afternoon and play with them. My husband and I would feed the puppy and then take her for an hour walk and then put her straight to bed and by that point she was so tired that she didn't wake up the entire night! VICTORY!!! This should work if you have the time to do it until the puppy is old enough to not sleep through the entire day. Good Luck!!!