Could you ever????

United States
March 9, 2007 12:02pm CST
ok. Here is a small recap. I found a friend of a friend on facebook and added her. I have read all about her in her profile and just been getting all these weird feelings about her. I want to talk to her, but I just get the feeling like she is way out of league. I am some normal decent guy. And she is a dancer for arena football, parties, and could basically get whatever guy she wants. So why would she want to hang out and have a friend that doesn't party? So do you think if I just randomly sent her an im or something, she would want to talk? Or would she just talk until I gave up because she is nice? I really get all these strong feelings towards her, its weird I know. But I just don't know how to approach her with anything.
3 responses

• United States
9 Mar 07
It never hurts to try - maybe you'll become friends. If it doesnt work out with her Im sure she has girlfriends you may like.

• Aruba
9 Mar 07
I sympathize you,that is one reason why only had 1 girlfriend in my life.Whenever i'm attracted to a girl,there's always something who makes me feel out of her league. Whether she likes to party every weekend or she has something superior than me.

• United States
9 Mar 07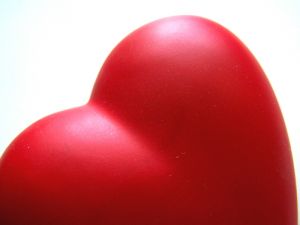 You should send her a message and give it a try. What do you have to lose? Also, people who have a job that requires them to go out and be at parties and surrounded by people all the time usually want to stay in on their nights off because they are tired of partying so you might be just what she needs.

• United States
9 Mar 07
Yea, its part her job to be social, part her being over 21 and I am not, and part her friends are the girls she dances with go party too. So what do I say? Hey I found you on facebook and thought you would be cool to chat with? or Hey I like you already and I don't even know you??? Whats a good first line?