does your dog sleeps with you at night?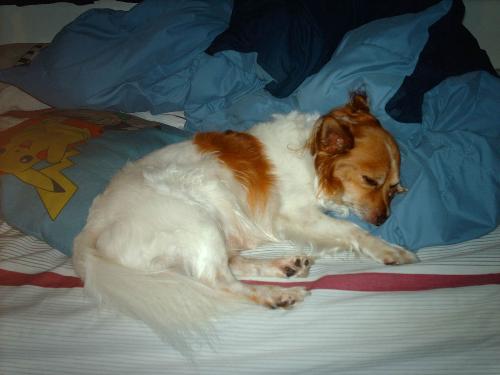 Philippines
March 9, 2007 7:57pm CST
i wonder if anyone here let there dogs sleep with them at night?i never used to sleep with my dogs but last night my husband is not around because he has an overtime what i did is i let my dog slept with me until my husband arrive and she really feels comfortable sleeping my bed acctually she sleeps with us in our room but that was the first she slept in our bed.do you let your dogs sleeps with you?
6 responses

• United States
10 Mar 07
I have three cats and only one of them sleeps with us. She wont let the other two on the bed she is a real brat. All my cats are spoiled rotten. I use to have a dog years ago and she would sleep with us.


• Canada
20 Mar 07
I don't mind my pets sleep with me but since I got married I have to consider what my husband thinks about it. He doesn't like cats hair all over the house, let alone our bed. But of course I let my cat sleep with me when he is not around, then I would clean up real good before he gets home :)

• United States
20 Mar 07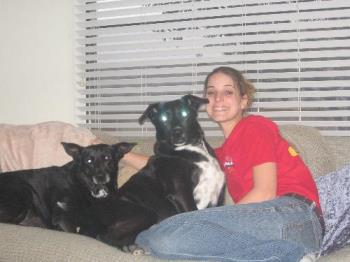 my dog used to sleep with me at night, but now i have someone else who sleeps in his spot. he will occasionally still hop up on the end of the bed for a little while, but normally he will get up through out the night to make sure everyone is safe and where they are suppossed to be.

• Philippines
20 Mar 07
My dog is really cute but I haven't tried bringing him in my bed when I sleep. I just don't like the idea of sleeping with my dog in my bed or even anywhere in my room. What are dog houses for anyways if you let your dog sleep in your bedroom? :P Godbless!

• Canada
10 Mar 07
My dog ha s alwasy slept in my room but never on the bed she will sit or sleep at my feet where ever i happen to be if my sons are around she places herself so she can see all of us. It is really quite amazing.