i am my mother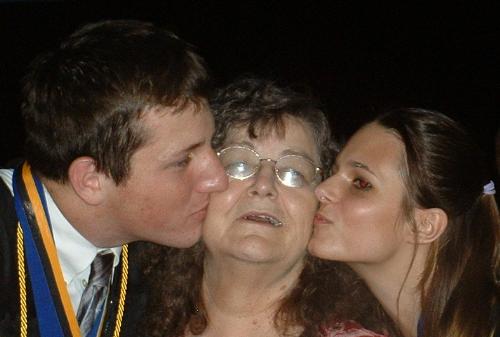 United States
March 11, 2007 5:31am CST
Since I have had my own children, I have come to realize I am my own mother. A mirror image of her. And I love it. I love my mother so much and I am proud to be like her. There is no love like that between a mother and her children. Do you find that as you grow older that you have become exactly like your own mother?
2 responses

• Singapore
11 Mar 07
Yes, actually... Being 23, I could see how I am so much like her.. Not just physically, but in everything else, too.. I mean, she's quiet, and I'm quiet.. I can see that I handle situations like she does.. I love to experiment on cooking just like she does.. My comfort zone is hers.. Wow, I can just list so many things here.. I now try to learn to handle some stuff that I don't like, though..like, I wanna learn to be able to communicate to people more, etc, but yes, I have definitely become my mother..only a little modified, so that I can become a better person for myself.. She's still the best, though.. =)

• United States
11 Mar 07
Yes, I suppose we are all modified ,especially given the day and time of our own motherhood. I feel for me to be a better person for myself is to be as my mother. A kind, loving, giving, strong Christian lady!! Thank you for your response!!

• Singapore
11 Mar 07
By the way, that's a cute picture of your kids and your mom! =)

•
11 Mar 07
You are lucky you have a good mother! I dread turining into mine as she is so self involved and a bad mother. She is unbelievely too faced and does not know how to listen to somebody, i would cry if i became anything like her. Sometimes i will say stuff and my sister will say "oh my god you sounded like mum then!" and i freek out because i dont want to become like her. Im not sure i ever will because i am way too nice and considerate but most people grow up like their parents.

• United States
11 Mar 07
That is so sad to have a mother as you described. I applaud you for being the better person. Thank you for your response and God Bless