are you a spender or a saver??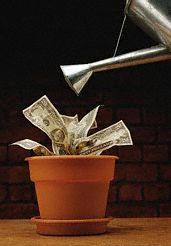 Sri Lanka
8 responses

• Sri Lanka
15 Mar 07
Well I think thats it's better to save and spend it frugally that so that you always have your savings go up and still get the things you want. Excess saving aint worth it, I try to enjoy myself while you have money but excess spending is also stupid as you say, we may need it on a rainy day.

•
11 Mar 07
i am a person who always believe in present.i like to enjoy with the money in hand for today. i believe that my god who gave me happiness today, will give me strenght in difficult times.

• Sri Lanka
12 Mar 07
great theory.. spend what u have and have faith in god.. afterall he is the provider

•
11 Mar 07
well the good thing would be to save money just incase of any emergencies or anything happens! i can save money when i have enough but if i only have enough money for my weekly budget then i do spend it all when i try not too! =)

• Sri Lanka
11 Mar 07
yeah it happens to me as well.. sometimes u end up saving, and sometimes everything is gone.. money is a weird thing.. one min u think u have so much, n then suddenly ur broke lol

• Canada
11 Mar 07
You should always keep some money at the side because you never know when a bad time will come upon you. You should not live a stingy life either but its not a good idea to spend everything you got either. Save up for your kids college and stuff.

• Sri Lanka
11 Mar 07
I guess u seem to have the perfect track.. lead a middle classed life.. spend as well as save.. but the important thing is not to live a stingy life, and finally it is the ppl who inherit that enjoy the fruits of all ur hardwork

• India
25 May 07
i am out and out a spender, more appropriately a spendthrift. so much so that i have surrendered two of my credit cards!!


• United States
6 Jun 07
Omg.. well i am such a spender.. but not as much as i use to i have tried so much not to do it anymore.. I just go and buy stuff i feel i need them.. I want to save for a rainy day or at least for our next trip to the casino. LOL.. which won't be for a long while..

•
1 Jun 07
no we should spend and at the same time we should save . spnd for now and save for your future