Are African-Americans the new Racits?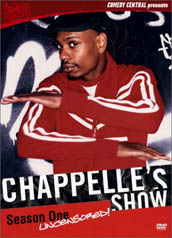 Philippines
March 11, 2007 9:58am CST
First of all no disrespect to all the blacks out there, i am simply raising a discussion about the things that i see on television. I respect all kinds of Ethnicity and i believe that we are all children of God. i am just curious because black people say that they are judged or stereotype because of the color of their skin. but from what i have seen in movies and television shows is that they tend to label people. like for example the Caucasians are called white boy/girl, or snowflake. Asians are called ricers, or Punjabi. and people from the middle east are called AL Qaeda, or Osama. and there are a bunch more of other names that i have heard but i cannot remember them all right now. Do you think its fair that they give other people this names and claim that they are being judged? please don't get me wrong that i hate blacks. i actually admire them for being so talented. i just want your opinion, i don't want any trouble.
3 responses

• United States
11 Mar 07
I will have to agree with Karmalina - white people have to step down and not call anybody names or speak their mind about some issues as white people will be blamed for all sorts of issues and racism. On the other hand, black or african americans or blacks from any country, can say what they want and get away with it. This is not fair, but the civil liberties union has made such a mess of life and fairness that the blacks can and they do take advantage of many situations. I am not saying that ALL blacks or ALL of any race are using this liberty to their advantage, but enough are to become a public fact that it does exist and nobody is really doing anything to curtail it or bring it back into a balance. It does bother me that there can be a Black Miss America, a Black Entertainment Network, Black magazines, Black Scholarships to college, etc, but just you try and have a WHITE Miss America, or a WHITE college scholarship and see the fur fly! There should not be a double standard. Any now that you've got me started . . . . . I am not a Polish or German American. Why can't African Americans (who's grandparents were probably not even born in Africa) still hold to that title? If you are in America, then be an American; You can have your heritage, but does that have to come before your country of birth and country that allows you so many rights? (I hope I am not in trouble! lol)

• Philippines
11 Mar 07
yes, why can't we all just be people of this earth? no boundaries, no war, no racism, no conflicts right? we are all humans with the same body functions. why do we have to differentiate one from the other?

• United States
26 Mar 07
Thank you for the best response!

• Australia
11 Mar 07
I'm not gonna get too touchy here, but white people are about the only people left that aren't allowed to call names. I have noticed other races making fun of err... other races a lot in movies. But that's o.k. right?

• United States
24 Apr 07
Is being talented is all you think of to describe people? LOL! I think many black people are intelligent and very wise while others are not. Some are pretty/handsome, etc. etc. as are any other race. Is what you see on television your vision of what black people are? What do you think of Halle Berry- she's gorgeous, right? Do you expose yourself to any other races to allow yourself to understand their culture? It takes getting along with people and understanding their culture to become tolerant of what happens naturally with racial tensions. Anything you see on television is spread amongst all races having propaganda filled with racially slurred speech. There has never been a rest to the word racism or it's presence (I personally feel it's especially in the media). The word taught instead of racism needs to be tolerance. Everyone you see on television is not necessarily a definition of who a person is nor someone of their same race. It's simply an image depicted by an actor who is acting the words of a writer who may or may not be tolerant or sensitive to other races. Heck, we all pick on ourselves which is even more hilarious at times. Caublasian people (namely, Tiger Woods) get respect all the same but he too would prefer not to be called out of his name anything that is seemingly harmful to his image.