Is it ok for a CAT lover to adopt a Dog?

Philippines
March 11, 2007 11:09am CST
I have been a cat lover since i was a kid. I love cats in everything i see namely: Pictures, stuff toys, blankets, pillows, cups, plates, clothes, picture frames, caps, stickers and more. I wanted to adopt one this summer, a persian cat. However a friend of mine showed me a Siberian Husky and it captured my emotions. I like their charming blue eyes looking at me as if saying, "take me home". Since I am more of a cat lover, i wanted to ask everyone if it is ok for a cat lover like me to adopt a Dog?
4 responses

• Italy
12 Mar 07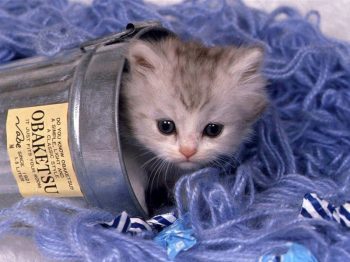 Have had years ago, many cats then 12 years ago brought me a pup which was deserted in a channel, a mestizo. Alive amcora with me, all dogs have eyes which ask for love ... ... to me piaciono both the cats and the dogs, have only a dog and a Russian hamster, a tomorrow if only a cat who knows it ... ... For you one photo........

•
11 Mar 07
Well I don't see any harm in it, providing you can love the dog, and give it a good home. In general, dogs are much harder to look after than cats. They need constant exrcise, and they need to be taken out every day, whereas cats can just walk in and out through a cat door, and do their own thing during the day while you're at work or whatever. Dogs are generally more expensive with Vets' fees too, and they are bigger so eat more food. However, if you read up a bit on dog-ownership first, and really want this dog, I don't see any harm in it.

• United States
14 Mar 07
Why not adopt one of each if you can afford/have room for them? If you do decide to adopt a Husky, make sure you know everything about them. They are chow hounds that once loose, will take off and either come back hours later or not come back at all. I had a Husky/Shepherd cross that would eat till she burst and would take off every chance she could and come back hours later covered in mud and burrs. Do a search online for Siberian Husky. There is a wealth of info out there on them. Read up completely on them b4 you adopt one. Labrador Retrievers and Golden Retrievers are great as pets. They are super easy to train and are devoted to their owners.

• Denmark
11 Mar 07
It sure is, about time you get a real animal :-D j/K but I've never really been a big cat fan.