Final Fantasy 12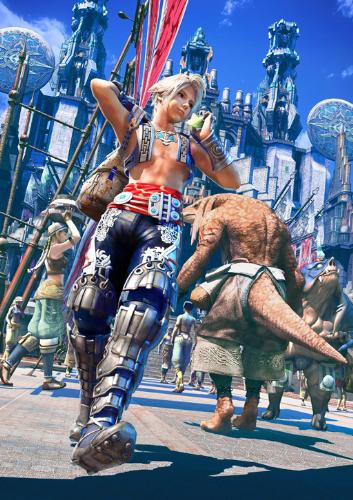 Maldives
March 11, 2007 12:23pm CST
Final Fantasy is one of the most Excellent game that i have played so far in the RPG series This is truly one of the greatest final fantasy games made. The story line and characters will draw any fantasy/RPG lover and non-lover. If you fully immerse yourself in the game and do all the numerous side quests, you can have days and maybe weeks of fun. WHAT DO YOU THINK ABOUT FINAL FANTASY 12 ????
2 responses

• Italy
2 Apr 07
I just bought the game and i'm still at the the beginning of the game (about 5 hours) but i can clearly say that this game is miles forward than the others RPG,a great story,a perfect battlesystem and the license thing is just so perfect,in the end a great game recommended for all the rpg lovers and not ;)

•
7 Apr 07
I just play it last month, but I stop! because i play another game.But i also love FF! i love the fighting scene of the game. The char. are very interesting and i love it. But i also love the FF7,8,and9.