Is it possible for two person to join mylot using one computer?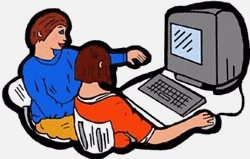 Philippines
8 responses

• Australia
13 Mar 07
I could have sworn I'd read about this in the mylot guidelines and terms of discussion ... but do you think i could find it when i've gone to look it up?? The only thing I can find is that "if you create multiple accounts it is grounds for immediate account cancellation and forfeiture of all earnings". I wouldn't think it was a problem as long as you remember to clear out your cookies each time you want to change over and log in - mylot doesn't have a sign out button ... but I would email the people at Mylot just to make sure. You'd hate to create a 2nd account and then they decide to close both on you - so you loose your money. Good luck!!


• Philippines
12 Mar 07
thank you for your response. I really appreciate it. So how many accounts do u have in your pc?


• Ireland
12 Mar 07
I have also been wondering about this. I see from the answers above that it is possible for two people using the same pc can join myLot. My daughter is one of my referrals but she lives in another county and whenever she comes to visit, she doesn't log in to myLot as we would both be using the same IP address. My husband tried to join using my referral link, but every time the page came up, my referral link didn't show. Now, I suppose it would be safe to tell him he can join if he doesn't use my referral link. I hope this is true as I wouldn't like to break any rules here.

• United States
12 Mar 07
Yes I belive it is okay for two people from the same home to both have accounts I would not see why I wouldn't want my husband posting discussions with my face on it

• Philippines
13 Mar 07
I think this one is possible.My friend have tried making two individual accounts that uses only one computer.He said that everything is okay that his sister can also open her account using the same pc.

• Philippines
13 Mar 07
yes it is possible,,,but i guess it is just a waste of time.. i mean for me it is hard to concentrate having two accounts in 1 pc..whats the use of the other account if you cannot open it daily cause you still have another account....better concentrate in 1 account..