Fibers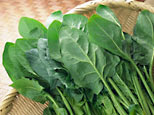 Israel
March 12, 2007 6:35am CST
I have been hearing all the time, eat fibers to loose weight, but what do they exactly mean by fibers. Can someone help me with a list of food which has lot of fibers. Is it really true that fibers help to loose weight and keep us young.....forever...lol
3 responses

• Philippines
12 Mar 07
Its true that increased fiber intake can help you lose weight. You can get most of it by eating lots of fruits and vegetables. By doing so youll also get some other benefits of those fruits and vegetables you eat and not just fiber alone.

• Philippines
12 Mar 07
whole grain bread, legumes, dry beans (legumes), peas and plenty of fruits, like mango and papaya, and vegetables are rich in fiber that help regulate bowel movement.

• Malaysia
12 Mar 07
Many people use fiber to replace laxatives since it is not absorbed into the bloodstream,less side effects and easier to consume.I do not know the actual way how this fiber can help you to loose weight but since fiber can act as a replacement of laxatives,so anything you eat will not stay long in the colon,means not much amount of unwanted being absorbed into your body. Secondly,fiber help you to stay full for longer time.Many people take fibre 30 minutes or right away before meal time so that they eat less.

• Israel
12 Mar 07
Thank you very much for responding. I thought this was another discussion of mine which remains with zero responses. But you saved me. Thanks for all your information. No I understood, why fiber is preferred in dieting...I think it is helpful indirectly. Have a nice day.