Do you use public transportation?

United States
March 12, 2007 12:19pm CST
I commute from Santa Clara, CA every morning to San Francisco, CA for work. It is about an hour's drive in traffic in the morning. I have been working or going to school in San Francisco for 3 years, although I have always lived in the Santa Clara/San Jose area. I take the commuter train system here (CalTrain) and I love it. It's a relaxing ride, I can listen to music, read my school assignments, or just sleep... My question is: do you take public transportation to work or school? If so, what kind of transportation? I am also curious as to why you do not take public transportation if you don't do it. Is it because of a lack of service, safety issues, or something else?
6 responses

• Philippines
19 Mar 07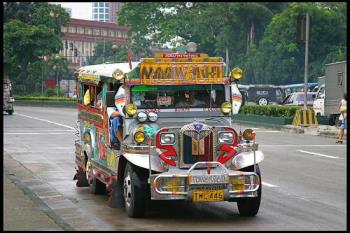 The most popular public transportation here in the Philippines are the jeepneys and the taxi for the cities, tricycles and motorcycles for some rural areas, and buses and v-hires for long distance travel like from the city going to the provinces by land transportation. When I was yet in college, I used to take jeepneys most of the times coz it can save me quite a lot... but when I was running out of time, I got to get a taxi so I won't be late. But now that am already working in a graveyard shift, I decided to rent a room near the office so I won't take the risk of taking a jeepney by night in going to the office coz it's pretty dangerous. It's just a 5-minute walk now.:P

• United States
21 Mar 07
Thanks for your best response! that's actually a good idea. I moved to a place close to the train station that I use everyday because I didn't like having to drive to the train station every morning just to get there. Now that I don't have to, it's a lot better for me.

• Singapore
12 Mar 07
In Singapore, we have 3 main modes of public transportation - bus, train and taxi. I normally take the train when I need to travel. And maybe the bus too if the train doesn't take me to where I need to go.

• United States
12 Mar 07
I see, that's great that there is decent public transportation there. Do you have a car? Is it hard to drive in Singapore? here, it's so hard to commute by car through big cities so I like the fact that we can rely on public transportation.

• United States
8 Apr 07
The only time I would use public transportation would be on the way to a Buffalo Sabres game on the subway. Other than that I take my car everywhere.

• Pakistan
22 Mar 07
My father owns a car so I need not to travel using public tansport. But I use it while visiting my aunt's, uncle's or grandmother's sometimes. Plus i'm still a student and my school is quite nearby so I needn't using it.

• India
18 Mar 07
Yes i use public transportation daily.I travel by bus to my colege and love to travel in it.Its fun and we meet many new people daily.I love to make new friends.