Do you considered it cheating if your gf/bf flirting online?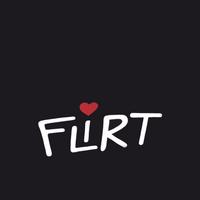 Philippines
March 13, 2007 8:23am CST
Many loves chatting online or even flirting in the chatroom but do you considered it cheating if you are in a relationship?
6 responses

• Philippines
14 Mar 07
Yes I would consider it as cheating if my gf is flirting online.It is okay to have a lot of friends in the internet but not to the extent of flirting to someone online.I feel being cheated if I will caught her flirting online.


• Ireland
13 Mar 07
Even at my age, I could chat and flirt online and I wouldn't consider it cheating. And if my husband did it, I wouldn't consider it cheating either. WE would just laughr about it. What's the harm in having a little fun online. You know, you can enquire about the menu but you don't have to eat what is on it...lol.


• United Arab Emirates
14 Mar 07
Yes , i consider is cheating . I do not see any problem in chatting online with others and have friends all around the world , But will be cheating when there she /he will hide about it .I think are some moral limits in this and should be agreed for both sides.and depindes on as far you go in lets say " the friendship online ".