What is the Color Black and White?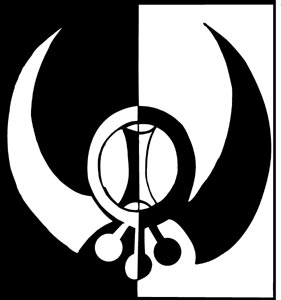 United States
March 13, 2007 12:00pm CST
Last night My Son and I were having dinner. He posed a question to me. He asked me to explain to him exactly what was the color black and then the color white. This was quite a lengthy discussion as I was kinda dumb founded with it, believeing it to be a simple elementry question. Quite funny the things I kept coming up with and he would just shake his head no. Today looking into it I realized all of his arguments were right on the money. So I am asking you all to explain the colors black and white to me. And no cheating by googling, give your mind a shot at it first.
10 responses


• United States
14 Mar 07
Rotflmao, Got to love you Wee:)) Just the answer one would expect from you :)) LOL funny

• United States
13 Mar 07
That was such a good question1 You should be quite proud of him! the only thing i can think of is what you had under your pic that white is lack of color and black is the opposite

• United States
14 Mar 07
You bet I am proud of him. LOL you are too funny, black and white are opposite for a fact! LOL I will add more later I want to see how far this might go before I post more. Jake my Son loves to stump me on things if he can. It is a game we play, when he was younger it was easy to make him ponder on things all day, now that he is older he is doing it to me!

• Canada
18 Mar 07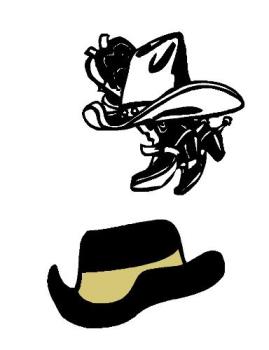 I did not go any where to cheat, The first thing that comes to mind for me is that white is pure and good and black is evil. All our lives you saw on the old western movies the bad guy wore the black hat and the good guy wore the white hat. This is what came to me.

• United States
18 Mar 07
LOL BK I know your Love of movies and TV. LOL great answer!

• United States
16 Mar 07
Well, it depends if you are talking about light or plain colors. I was a teche in high school, and I learned that, when dealing with light, white is the combination of all colors on the spectrum, while black is the absence. Conversly, when we are dealing with color and not light, black is the combination of all colors and white is the absence of said color. The question with black is: does black truely exist? To make black they tipically darken blue or purple, so is this truely a color or simply a shade of another color?

• Australia
15 Mar 07
Geez your son is intelligent - you must be very very proud of him! Coming from the printing trade i'd have to say that black is a combination of colours whereas white is no colour. From the Physics point of view, it is the opposite. Black is the absence of colour and white is a combination of all the colours of the spectrum. I think I've got that the right way round. Tricky one that - hurt my head to think about it! LOL

• Ireland
15 Mar 07
Well, I had to spend a week last summer listeninng to three kids debate this in the backseat of a car, nearly non-stop. The gist of it was that white and black were shades, with white being at the lightest end of the spectrum and balck at the darkest. They contended that NEITHER were colors, just shades.

• United States
15 Mar 07
Wow such a deep question - I never even thought about what the colors Black or White were. I'm going to pose this question to my son and see what he says. He's always trying to stump me too, maybe I can stump him for once (although I doubt it). White has light and Black does not? Can't be that simple, I just know it. I'm going to be waiting for your answer :] And along with weemam, I'm donating all of my white clothes too. I'm going to send them to Mary Kate & Ashley Olsen - they need the whites more than I do.

• United States
16 Mar 07
rotflmao :))) I hear that. I always thought I looked good in white. I am now rethinking my spring whites :)))

• United States
13 Mar 07
i agree with helix. White (at least, white light) is composed of all other colors of light. When sunlight (whitelight) hits a prism, it refracts the light into it's components and thats why you get that rainbow effect. Black is created by an absence of light. However, using colors and pigments, the definitions are opposite. Black is a combination of all colors, and white is a complete absence of color. this is a great excuse to take your kid to the local science museum, or at least rent some of those old bill nye/ mister wizard videos!!


• United States
30 Mar 07
In art class I learned that white is the absence of all color. I don't remember learning what black is so to speak. My own logic says it is all colors of the spectrum mixed together but that's probably not right. When I used to mix a bunch of colors together all I got was an ugly brown. Maybe black is all of the colors fully saturated, something you just can't do with crayons. Idunno lol :) Interesting to think about though.