Musicals!

March 14, 2007 11:35am CST
Are there any other fans of musicals about? Be it stage or screen or Buffy? I can't explain it, but I just love them. It's such a buzz to have a daft sing-a-long. My favourites are Kiss Me Kate, Rocky Horror Picture Show, Cabaret, Hedwig and the Angry Inch, Phantom of the Opera and Les Miserables.
6 responses


•
15 Mar 07
No problem! A classic musical is timeless. Rocky never gets dull!



•
18 Mar 07
Every time I'm a bit tiddly I get the urge to put on the DVD and sing along!

• Philippines
15 Mar 07

I am a big fan of musicals,its different from any art form and plus love the songs coz its more personal.My faves are Miss SAigon,Les Mis, Little Women, Rent, Sunset Blvd, Once on this Island.My fave theater/musical actress is Lea Salonga.

•
15 Mar 07
I didn't know there was a musical of Little Women! That was my favourite book as a child. I'll have to keep an eye out!

• United States
14 Mar 07
I love musicals...always have. I remember my freshman year of high school, I had a substantial role as one of the Pink Ladies in our presentation of Grease. The feeling of being on stage was AWESOME...under the lights, the music...it was great. Such a feeling of euphoria. I have so many favorites that its hard to pick just one LOL Some of my favorites include (but are not limited to LOL)--Grease, Rent (love love love the music from this one), My Fair Lady, Oklahoma, and this one is going to sound really strange (considering I am 38), I really enjoy High School Musical. The music is great and has such great rhythm--puts me a a great mood every time my daughter watches the movie. Brings back memories of those high school musical days :-)

•
15 Mar 07
I've yet to see Rent. I'm sure I'd love it though. My Mr. refuses to sit through High School Musical so I'll have to wait for that one too sadly!

• United States
25 Mar 07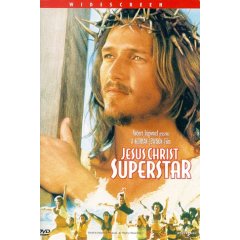 Jesus Christ Superstar Meet Me in St.Louis Gigi My Fair Lady Fiddler on the Roof Anna and the King (with Yul Brynner) The Wizard of Oz Hello Dolly Seven Brides for Seven Brothers Riverdance Lord of the Dance Oklahoma Singin in the Rain and the list goes on and on....