Do we know what we want in a man? Do we even know what a "good Man" Is?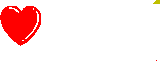 United States
March 14, 2007 4:47pm CST
Being a single mother of 2. I have been on a lot of dates. And I just can't seem to find the perfect fit for my kids. I don't want to be their father, they already have that. Just someone they can look up to. I can take care of myself. It would be nice to meet someone I can connect to. I have a very big list of the "type" of man I want or should have. Maybe my lists is too big. Maybe I am setting my standards too high. Heck I don't ware, I don't want just any ol body lol. I am very picky who I want around me, I have to be attracted to him. WHat do you think what an idela man is? Is there such a things as a good man? The saying if he is good he is either not straight, married or locked up lol. is that real????
1 response

• United States
14 Mar 07
Time to throw the list away. You'll know when you find him and when the time is right you will suddenly realize your kids like him too. At least that worked for me