A BIG Thanks to All MyLotters!!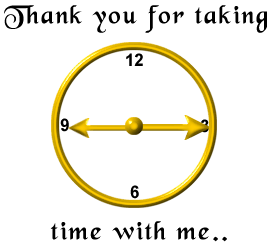 Canada
March 14, 2007 8:57pm CST
Thank you so very much for all your kind words when I posted the discussion about my daughter shaving her head bald for cancer. I showed her this site earlier today and she was amazed that so many people responded to it. She said she didn't think it was that big a deal that it was only hair and the money she helped raise went for a good cause. So thank you from both my daughter and me, all your lovely comments meant a lot to both of us.
7 responses


• Malaysia
15 Mar 07
I missed your earlier post but want to make up for it here. I am proud to salute your daughter and you for the noble cause that you are endeavouring in. May God bless your actions and see much funds flow in. This is a very good post and I would encourage as many mylotters to support this post.

• Canada
16 Mar 07
She is so beautiful with or without hair, inside and out. Thanks for posting and for your kind words..


• United States
16 Mar 07
I wish to thank you for the email also. I'm very proud of her. She looks beautiful also even without the hair. Thanks for sharing that aspect of your life & hers with me also. It meant a lot to get that email. Tell her hi and GRATS once again from GRANDPA BOB!!!

• Canada
16 Mar 07
You must be alright Bob, coz you were the only one I shared a pic with..lol..she loves her beautiful bald head, the dog tries to lick it when he can...lol..she dont care much for the attention that came with it, but she is hoping that will go away soon as her friends and classmates get use to it. thanks for posting!

• United States
16 Mar 07
Now I really feel special. LOL and thanks again. The dog licking her head? Ewwwww. Too funny. The popularity will die down till High School. New friends say, Oh she's the one that shaved her head for charity a few years agoo. LOL HAPPY POSTINGS FROM GRANDPA BOB !!

• United States
16 Mar 07

• United States
15 Mar 07
Hi! I didn't see your original post, but your daughter has done a courageous thing! You must be very proud of her!:-)

• India
15 Dec 07
Once I got into trouble with my hair. Usually it does not happen, but once one lady hair dresser got my hair style wrong and as a result to manage the hair good looking I had to ask her cut my hair short:(. I can't forget that experience, did not have to cut it too short but it was shorter than i wanted. i have had no trouble with color but did one time with a perm.