"Do you love going to the beaches and do sun-tanning?" ..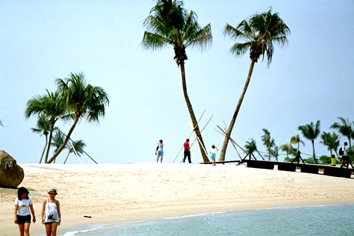 Philippines
March 14, 2007 11:18pm CST
..... wooohooo!! it's summertime. We just had our flight booked to boracay yesterday and i can't wait till the big day comes. . Never mind these belly bulges i've got right now. Haha! can't wait to get my skin tanned again. And ohhhhh, i can't wait to see the famous sunset of the island. hayyyyyyyyy! (",)
4 responses

• Canada
15 Mar 07
WOw it looks great wish I could go there myself - any space in your luggage for me and my bathing suite? :) - I love the beach. Before getting married and coming here, I always lived in places so close to the beach I would fall asleep with the sound of the waves, and it was so calming. I've been in many places with wonderful beaches but I always have a soft spot for the ones in Portugal.

• India
15 Mar 07
Yes like to being on beaches.I am from india so many beaches around here. We used to go to GOA,even few weeks back we went there n had great fun.Its really happing place to be. Many people around the world come there to enjoy beach n tanned there skin. We indian so dont need to do that ..:D....we already by born tanned.Happy and safe journey to you.Enjoy a lot.thanks.