washing of potatos will destroy vitamins and minerals present in it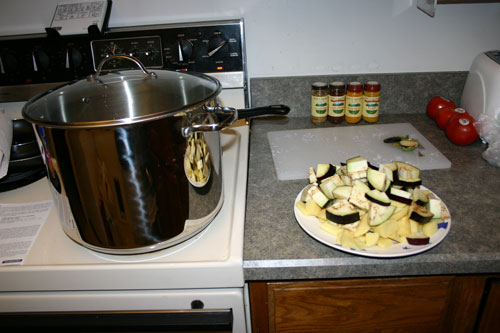 India
5 responses


• United States
15 Mar 07
I've never heard of such a thing. Perhaps washing with steel wool and comet cleanser will take away the minerals. Have you seen a potato fresh out of the bag? You had better wash it! Then again, I'm no expert. LOL!

• India
16 Mar 07
There are three ways in washing the potatoes. (1) washing with water without removing the skin\outer layer of potatoes.In this process no minerals and vitamins will be washed out.(2) Washing of potatoes after removing the skin/outer cover.In this process, very negligible amount of vitamins and minerals will be washed out.(3)Washing the potatoes after removing the skin and cutting the same into pieces.In this process a reasonable amount of minerals and vitamins will be destroyed.Hope the last one is your target.

•
15 Mar 07
No this is not true, you cannot wash them away like that, however if you don't wash fruit and veg you can pick up parasites so you have to make sure to wash them. What you may be getting mixed up with is that some people don't peel potatoes and eat the skins as a lot of the goodness is in the skin of a potatoe. I have done this, even with mashed potatoes and it is nice.

• India
15 Mar 07
I don't believe that by washing of potatos will destroy vitamins and minerals present in it. As i don't think it is possible and there is no scientific proof backing this claim. I feel that it is very important hat we wash & clean the potatoes or any other vegetables very well so that all the dirt or chemicals used on these vegetables be removed so that it is fit to be cooked for eating. We should gently ppeel the skin of vegetables as some of the mierals and vitamins are present on it.