Would you let your bf/ gf tell you what to wear, what to do?

Philippines
March 15, 2007 1:16am CST
Almost all people i know are in a relationship right now and they all have their unique causes of disagreements and one of this is her bf tells her what to wear. This really bugged me when my friend told me that coz i know her bf is insecure and possessive but not to that extent that he would be very strict. Well anywayz, my friend just agree to her bf coz according to her, she don't want any fights anymore. The bf's reason y he don't approve is that he don't want his girl to be the center of attention and he is just protective bec. he love her. I would like to ask for your opinions on this one. Would you let your bf/gf tell you what to wear? or basically tell you what to do? What will you do if you are in the shoes of the girl?
3 responses

• Philippines
15 Mar 07
thats one thing i would not tolerate. i am to do it my way not their way. anyway, i do what is proper so he don't have to worry about it. once in a while, for me thats ok because its a nice feeling too that there's someone guiding you but not totally reforming 'me'.

• Philippines
15 Mar 07
yeah!! sometimes it feels good coz you're sure that he's concerned and he give you attention but not too much thou.... thanx 4 d response!!!

• Philippines
15 Mar 07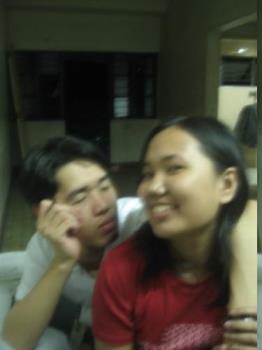 My boyfriend is not strict when it comes to what I wear. He is not a dictator. He let's me wear what I want to wear. But there are times that he will give a comment on the dress I am wearing. Like you look good in that color or I think you're dress doesn't look good on you. I respect his decisions. It doesn't really bother me.

• Philippines
15 Mar 07
of course i will not. if i hate someone who's dictating me, much if i will dictate some1 thats why i will not do the thing that i really hate the most. because, i believe that if do not want hings others do unto you... dont do... coz if ever you will.... theres a bad luck