It's such a sad news day today!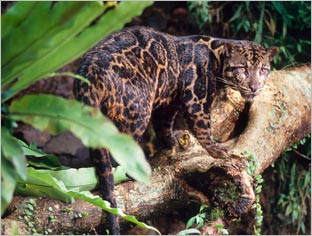 United States
March 15, 2007 6:57pm CST
The headlines on my Yahoo have too many disturbing stories. 1.) Georgia boy, 6, found dead. 2.) Woman pleads guilty to beheading girl...her 6 year old daughter. 3.) Dad charged with stabbing his son in back...he is ( yes he survived, so far, ) 11 months old and his dad then threw him out of the car. 4.) Bodies of 2 people found in Illinois lake...father and son....with grandson/son still missing. I don't know about ya'll, but the news is just about the saddest thing, sometimes, to read or watch. I don't know what possessed me to read it today. Oh crap, yes I do. I was reading about the new species of leopard, clouded, found in Borneo. I just happened to look at other headlines. I just started crying about the Georgia boy and it went downhill after that. And I am sorry if I broght anyone down with me, but I just had to tell someone, so ya'll at myLot was who I thought of, because I know most of you care about this kind of stuff, being the compassionate peeps that you are. I am gonna go watch Ugly Betty. Hopefully she will take my mind off this disturbing stuff, at least for an hour.
2 responses

• United States
31 Mar 07
It seems like things are worst than they ever been. People are doing the most henious things to each other now a days. And it's that way all over the world, not just here in the U.S. It seems the more we become civilized, the more uncivilized we become. Lloyd

• United States
16 Mar 07
Sad news for sure! Everytime I think I have heard it all, I get punched in the gut again

• United States
16 Mar 07
Stay away from the news. Studies have shown that watching and listening to the news is actually bad for your health. All they do is show you the bad stuff, and sensationalize it to try and get you to watch. It's really bad what the media companies do to try and get ratings with other people's misery.