Adding to discussions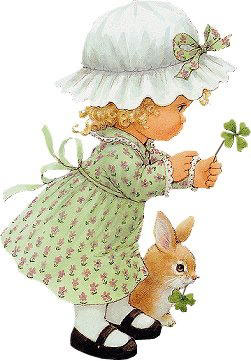 United States
March 15, 2007 8:00pm CST
Have you ever added something to a discussion then felt bad? Did you go back and try to smooth over or say I am sorry? Or did you somewhere let your EGO get out of control and keep replying? I think I have. I kept posting. I wasn't mean to her just ful of my opinions. I wasn't trying to change her just discuss it. I enjoyed hearing from her but now I think I was mean. :( What would you do? Other than give her lots of + and try to stir clear of her. LOL Not doing got at that either. Hope she reads this and reads, I AM SORRY.
3 responses

• United States
16 Mar 07
I am pretty new to myLot however one of the reasons I joined was for the discussion and debating. I love discussing controversal subjects and I enjoy expressing my opinion. Personally I believe if one is going to join a site like this, then they have to be prepared to accept the different opinons that will surround you. Expressing an opinion as long as its done politely and respectfully is not ever a bad thing. And if she took your opinion as a personal hit to her character, lets face it hun, she needs to grow up a bit.

• United States
16 Mar 07
Maybe it is me that needs to grow up a bit. I could have just stopped commenting. I find myself now still running off at the mouth. LOL I need to learn to stop. I gave you a + for replying cause I am addicted to positve re-enforcement.

• United States
16 Mar 07
Hey Connie, don't worry...some of us just have more opinions than others and we like to share LOL And there have been many times in my life that I KNOW I have stepped on toes while flappin my gums LOL It happens...not everyone can handle an outspoken individual. When I was younger, comments would just FLY out of my mouth...I remember one time my mother and I were standing in line at the carnival to get one of those YYYUUUUMMMMMMMYYY hamburgers and a group of guys walked by and walked right into me...I was like 'well EXCUSE you' VERY loudly and my momma just stared at me in disbelief before finally saying 'well I can tell both hinges of YOUR mouth work' LOL Guess we are just natural born talkers (could be worse LOL)

• United States
16 Mar 07
You are right. I could add this to the sites that I have been banned from. I don't get banned a lot but it happens. I just keep going and going and going. LOL That is a cute story. Thank You!

• United States
23 Mar 07
It happened only once to me. Someone misunderstood. She emailed me a message, and I emailed her back.

• India
19 Mar 07
no dear i never added any of the discussion for that i have to felt bad i never give any bad discussions who ever for which i have to be sorry