I love Rome!!!

Italy
March 16, 2007 2:00pm CST
Today I had to go to an office in the centre of my town..the office was placed near the Colosseum...and seeing that it was open only in the morning, that I had nobody to go there instead of me, that you cannot even find a park there and that you are forbidden to drive there..I was very disappointed until I decided I had to find the best in this situation..so I took a morning off from work (it was very important that I went to the office as soon as possible), decided to use public transport and after going to the office I BECAME A TOURIST IN MY OWN TOWN...the zone where the Colosseum is placed is one of the most ancient of the town..and thanking to the wonderful spring weather I spent the morning walking along FORI IMPERIALI that are the ancient place where all the public life took place during Roman Empire, I visited a church built on three ancient Roman temples and I went to visit LA BOCCA DELLA VERITA' (a place where there is an old stone medallion where you are supposed to have your hand eaten if you are a lier!!!). Every time I can take the time to walk and meet my town I fell in love with it over and over again...I am not saying I don't like other places.. I love travelling and I hope I could visit the whole world...but It is wonderful meeting history and art while walking along Rome under a sunny blue sky!!!
11 responses

• Italy
26 Apr 07
Yeahhhh, I lived in Rome one year and siw months, I'll never forget Roma. I did a very big mistake when I decided to come back to my town, Forum Livii (Forlì), I had the opportunity to remain to live in Roma and instead I went away. What a mistake.... When I lived in Roma and when I had time, I always walked in the streets of the centre, I lived in via XX Settembre, near the station. Every Sunday I run along these streets: from my house - Esedra square - Via Nazionale - Fori Imperiali - via del Corso - Piazza di Spagna - Piazza del Popolo - Pantheon - Piazza Navona, and so on. I was always tourist in my capital! I miss Roma very much and I often think of it with melancholy.... I came to Roma the last month for a syndical (trade union) manifestation, when I came back to Termini to take the train I felt so bad.... I wanted to remain in Roma.... :(

• Italy
26 Apr 07
oh you lived in a very central street..Maybe you can come to Rome one day or another...you are not so far from Rome that you could not plan a little travel to Rome even on weekends..I like walking in the centre, too. I am just going there for doing shopping...

• Italy
27 Apr 07
Yes, you are right, infact when my little son will be older we'll come to Roma, I have to show him a lot of things.... and yet some friends of mine live in Rome and I'm looking forward seeing them.


• United States
17 Mar 07
I can't wait to see Rome. I love old history and places like Italy, with old ancient traditions. Did you mentioned sunny blue sky? I miss spring!

• Italy
17 Mar 07
my dear friend I hope you can come and visit my town one day or another...yesterday I took some pictures..I hope I can find the time to save it on my pc and then I am sending you if you want so you can see what I am speaking about...today is another spring day...wonderful..

• United States
18 Mar 07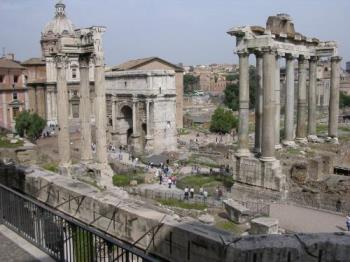 I am big fun of old history and ancient Rome. I use to collect pictures showing old history.

• Ireland
11 May 07
As much as you and Valentina like Ireland, I also love Rome but I have yet to visit! One day I hope to go and take my children. We love history very much, and I think we would really find Rome astonishing. Ryanair is now so cheap, all we hve to do is find a nice, on the shoestring place to stay. What is the best time of year do you think to visit if you are travelling with children and teenagers, and are on a budget?

• Italy
11 May 07
if you want to visit the town without paying a fortune you'd better avoid summer and holidays...maybe you could choose April or October when the weather is nice but the prices are a bit lower...anyway Rome is a town, a big city and a famous touristic place..so yes it is expensive..but it is high worth a visit..

• United States
2 May 07
Wow you are so lucky to live in a city like Rome. I have never been to Rome or any part of Italy. But I strongly wish that I could visit this famous city sometime in my life. It has such a great history. I can imagine how good you feel when you go and take a walk in your home town to see all that famous places which is known in the whole world for it's past.

• Italy
2 May 07
indeed, Rome is such a wonderful city..it is not only its history but the beautiful parks and landscapes, the people and atmosphere..it is a very special place and I call myself blessed to live here. I hope you can come here one day or another and I am sure you will love this wonderful town


• Italy
2 May 07
it is very pleasant to read that there are people who can love my country so much..I am so happy because I love my country and my town very much..feel free to ask me what you prefer knowing about my town and I am tryng to tell you all what i can and as soon as possible thanks for your enthusiasm

• Italy
31 Mar 07
i'm born in anzio.... near rome like you know! :-) i live in viareggio now and i goes on rome yesterday...what a wonderful place!!! i discover everytime new thing!!! yesterday i goes to the bioparco for first time with the bike...it was really amazing! see all this story in one place is really surprising!!!! viva rome!!!!!

• United States
18 Mar 07
I would love to see your beautiful city. I have never been there, but if it were near I would love to see Rome and walking among the places where so many of the important things of history happened. You are very fortunate to live there.

• Greece
16 Mar 07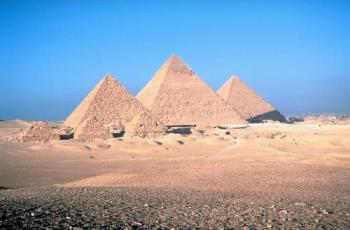 I love travel and see many new places.My country as yours has many ancient places to visit,starting of course with the Acropolis,a wonderful archaeological place.as you understand I love my country but when I visit my husband country (Egypt) the ancient areas seems magical to me.I visit all those places over and over again.I went more than 6 times at Great Pyramids Of Giza,and many times I cross the way without I go in.Until now each one time I saw I feel same enthusiasm and can't take my eyes of them.My husband he teases me about this.Hope visit them at summer again.I also would like to show me your beautiful Rome too one day.

• Italy
16 Mar 07
oh my dear world is such a wonderful place and there is no reason to stop loving a thing only because it is well known to us...I can understand your feelings toward pyramids..they are one of the greatest things human being made on earth...i hope you can come and visit Rome one day or another and as soon as possible I am enclosing some pictures of this wonderful city

•
16 Mar 07
Although, I have travelled a little, I have never visited Rome. Although I really love the countryside, preferring it to cities and towns, Rome is a place I would like to see sometime all the best urban

• United States
11 May 07
If everyone would turn themselves into a tourist every now and again, they would see the true beauty of the region in which they live. My husband has been to Italy and tells me how beautiful it is. I hope to one day be able to journey there to see it for myself. There are places in my home state that I still have yet to see. We often hop into our car and travel the back roads to see the sites that we haven't seen. It is something that is very enjoyable to do. When you live in a certain place for a long time it is easy to forget the true beauty and history of the area in which we live.