Do you drink fresh fruit juice....


India
March 17, 2007 8:16am CST
Drinking fresh fruit juice outside home is harmful to health because normally shop keepers add contaminated water to the fruit juices.Instead it is advisable to eat fresh fruits to avoid unnecessary problems to our stomach.This is my experiance.Have you ever stomach upset by drinking juice in this manner?
8 responses

• Canada
17 Mar 07
Honestly I can't afford to drink fresh fruit juice that's why we buy from concentrate. It's getting way too expensive in the grocery food market.

• India
20 Mar 07
You are absolutely right in saying that its advisable to eat fresh fruits. Health and hygiene is also a reason. one more reason I see for this is all/most of the fruits has the necessary vitamins/nutrients in their skin. For instance, when u drink apple juice, it's skin is peeled off. So part/most of the nutrient is lost. Also it would cost less to buy a fruit than buying the juice. Though I have never had any problem with fruit juices in shops, but the possibilities are high as rithly pointed out due to contamination. Its really a good topic to choose as we have summer ahead in India (especially Chennai).

• India
21 Mar 07
Thnx Subhathra! Please go over the discussions I have started and provide ue comments on them.

• Belgium
22 Mar 07
Well, we only buy juice in the supermarket and besides, shop keepers here in France wouldn't dare to add contaminated water to anything if they even have such water (which I doubt). I do prefer to make my own juice though! It's much healthier and has more flavour.

• Philippines
22 Mar 07
Not really. I like to drink fresh fruit juices. If I have time at home, I usually make my own fruit juice to refresh my nerves and spirit. It's very healthy. Fresh fruit juices are indeed good sources of many vitamins and minerals especially vitamin C, of course, which is common to citrus fruits.


• India
20 Mar 07
I cannot say juices outside home is harmful..There are some shops where they use distilled mineral water..good fruits...and the person who makes it wears gloves and covers his head..but that shop would be little costly...But going to local mroadside shop nad getting the juice for a cheaper rate and getting the disease and spending some money in treatment is far better than to spend in getting a good juice... Always go for a best product even its costly...its always good...


• India
6 Jun 07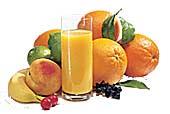 Dear subathra I love to drink fresh fruit juice .. but manytimes I used to drink it from outside home .. but I always make sure that the shop is neat and clean and the person is taking the juice out in my presence only. It's much better to eat fruits instead of drinking juice .. if you see it health wise .. but still drinking juice is also not a bad thing .. Well I had stomach problems once .. when I had juice from a bad shop.. I had fever for 4 days time.