According to a gym instructor..

Philippines
March 17, 2007 9:49am CST
the treadmill is really effective! how sure are you with this? Someone told me that an hour a day for the treadmill will really help in losing some weight. I can't control much my eating habits, but I really wanna lose some weight. I cannot afford to do the south beach diet, and barely can follow the instructions for it.
2 responses

• United States
19 Mar 07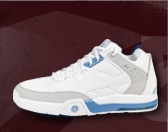 I love using the treadmill. And I hate to exercise. I've heard that the best way to lose weight is walking. I'm not one for special diets or calorie counting which is why I myself attend Overeaters Anonymous. But for helping with stress and losing weight walking is the best thing a person can do for themselves. I've been hearing that by fitness experts and Doctors for years. Good luck.

• Canada
17 Mar 07
I believe a treadmill will help. Any exercise will help somewhat. However, I have talked to people who have run 5 miles on a treadmill, but found it much harder to do the same thing for real outside. The reason is that the treadmill does much of the work for you and is easier that actual running. For best results, try and run outside on occasion as well.