The cutest email ever.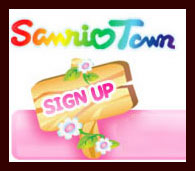 Philippines
March 17, 2007 10:13am CST
I started off with eudoramail, then ditched it for hotmail and eventually I found the need for multiple email accounts so I now have gmail, yahoomail and the university-based email account. Just recently while I was searching for online games, I stumbled on a teaser for a Sanrio online game! Yep, Hello Kitty, Badbadzmaru, Kerokeropi and the whole gang tripping about in a 3D town. I'd about died of mirth on the spot but since it's not yet available, I didn't. Instead I got to sign-up for a new email account. My 5th to date. I now have a very strawberry-and-cream email address: la_galatea@hellokitty.com:) The interface is pink and everything about it is Hello Kitty, it has all the basic email stuff plus games, ecard gallery, blogs, forums, etc etc. Real cute. You can even download a My Little Twin Stars browser. For the parents out there you might want to have your little daughters look this up, it's guaranteed child- and child-at-heart-friendly. For me I simply love it. Here's the link: www.sanriotown.com Enjoy!
3 responses

•
17 Mar 07
Oh don't laugh lol I am a hello kitty fan and have a few hello kitty things like athing that dangles on my moble phone. Every one tries to take it off me lol. So I ordered some on ebay and gave them out as presents. I like cute things too lol.

• Philippines
3 Sep 07
i love sanrio esp. hello kitty. i'll check sanriotown NOW! thanks for the info.

• Canada
27 Mar 07
I usually always try and stick with only one email, but will be checking this out immediately! I love Charmmy Kitty the best from Sanrio, but Hello Kitty will work too. LOL hehe I just joined up! I'm asheka-Fae
@hellokitty
.com This is too cute! I would consider switching completely, but my MSN messenger wouldn't accept the address...LOL