Top 10 List of Substances Most Dangerous to Your Pets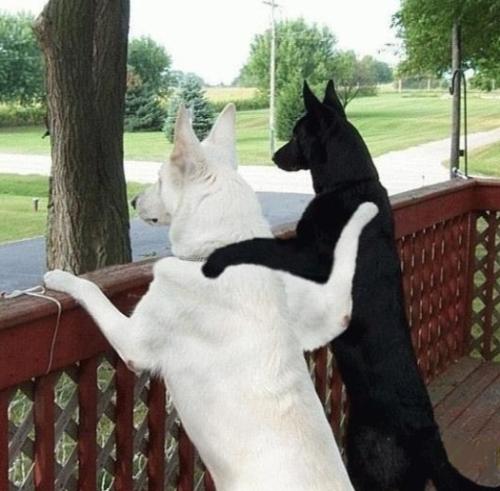 United States
March 17, 2007 2:02pm CST
Following is the list of the top ten most dangerous poisons for pets. The complete description can be read for each category by clicking the link. ASPCA Animal Poison Control Center Releases List of Top 10 Hazards Encountered by Pets in 2006 New List Reveals Significant Increase in Calls Pertaining to Common Household Items 1. Human Medications: For several years now, this category has been number one on the ASPCA's list of common hazards, and 2006 was no exception. Last year, more than 78,000 calls involving common human drugs such as painkillers, cold medications, antidepressants and dietary supplements. 2. Insecticides: The APCC handled more than 27,000 cases pertaining to products used to kill fleas, ticks and other insects in 2006, up more than 28 percent from 2005. 3. Veterinary Medications: Surprising as it may seem, last year the APCC managed more than 12,000 cases involving animal-related preparations such as non-steroidal anti-inflammatory drugs, heartworm preventatives, de-wormers, antibiotics, vaccines and nutritional supplements—a 93 percent hike in volume. 4. Plants: The number of cases involving plants also shot up by more than 111 percent in 2006 to more than 9,300. Some varieties that can be harmful to pets include lilies, azalea, rhododendron, sago palm, kalanchoe and schefflera. 5. Rodenticides: Last year, approximately 8,800 calls about rat and mouse poisons were received by the APCC, representing an increase of more than 27 percent over 2005. 6. Household Cleaners: In 2006, approximately 7,200 calls pertaining to cleaning agents such as bleaches, detergents and disinfectants were received—up 38 percent from the year before. 7. Chocolate: Always a common food-related call, more than 4,800 chocolate calls were received by the APCC last year, an 85 percent increase from 2005. 8. Chemical Hazards: A newcomer to the top 10 category, this includes such harmful items as volatile petroleum-based products, alcohols, acids, and gases. In 2006, the APCC received more than 4,100 calls related to chemical hazards—an astronomical jump in call volume of more than 300 percent. 9. Physical Hazards: While not necessarily all toxic, items in this group consists of objects that could pose a choking hazard, risk for intestinal obstruction, or other physical injury, and in 2006, the number of physical hazard calls grew a staggering 460 percent to over 3,800. 10. Home Improvement Products: In 2006, approximately 2,100 cases involving paint, solvents, expanding glues and other products commonly used in construction were managed by the APCC—up 17 percent from 2005. http://www.aspca.org/site/PageServer?pagename=press_030507
10 responses

•
17 Mar 07
This just goes to show we really need to protect our pets from the same kind of thing as our children! Sometimes we forget that as our children grow older and we don't need to protect them from all the household cleaners, medication etc we should still be exercising proper care for the sake of our pets! Grat discussion!

• United States
18 Mar 07
I agree, a very smart dog is still only as smart as an average four year old child so I always tell people: would you leave your four year old child unsupervised in the house? Would you trust your four year old child not to get into your cabinets? People do need to pay more attention, pets need us to look out for them!

• United States
18 Mar 07
I wanted to say THANK YOU for the list. I have many animals of my own, and we also taken in strays. So that list is very helpful. I have never had an issues with them getting into anything they shouldn't be, but it is nice to know that I now have a list to make sure that none of the above is avaliable to them. We love all animals and are willing to do what we can to help them. My husband is the one that normally calls me from work and says, "hunny, I found this dog on my way to work, he needs a home can we take him in" of course I say yes. That is just the way we are. We also have 3 kids, and the older boys (age 15) help out a lot with these animals. I do have to say, that with having all these animals there are many many more repairs to make in our house this year. This is the first year in almost 10 yrs that I have ever had to do major repairs because of my animals. These animals aren't for us to keep, we are simple taking care of them and making sure they get what they need (vet apts,food, love, shelter) until we can find them a new home that will love them just as much as we do. Believe it or not, every animal we give up for FREE Adoption, we tell them that at ANY point in time you need to get rid of your animal CALL US and we will take that animal back. No questions asked. That is what we are about, taking care of the unwanted or needy pets. Once again Thanks for a great list.

• Australia
18 Mar 07
This is very helpful, having 2 dogs and 2 cats myself. I remember many years ago our Jack Russel dog finding a tablet my daughter, then very young, had dropped on the floor. She ate it before I could stop her. It was medication for her irritable bladder, an antidpressant. I had to ring the late night vet, as I was quite worried about this. The vet said she may be on a bit of a high, but one tablet wasn't going to harm her. Just goes to show though. Some dogs would eat a whole pile of tablets, if they found them. Also, I am always careful about weed poisons (I had a discussion about this), and I only use rat bait that is fully enclosed, and it is put in a position that dogs and cats can't access anyway.. I know people who's new puppy, found the rat bait, and she managed to chew it open. They rushed her to the vet, and they had to make her vomit. She was okay. Your list serves as a further reminder to us all. Thank you very much.

• United States
18 Mar 07
This is a great list. Most folks don't think about all the things their pets might get into, especially when they are very young. I remember being shocked to find out that many pets die because they drink anitfreeze. Apparently it tastes sweet to them. on a lighter note, you have to watch where you leave your food if you have some untrained pups or kittens around. Years ago I had a bunch of kittens in the house and I walked away from a bowl of cornflakes to answer a phone. I turned around and all 5 kittens were around the bole, little pink tongues working as fast as they could on lapping up the milk. You have to keep an eye on those little fellows.

•
17 Mar 07
I sadly don't have any pets now , It was too sad to loose them , but I love all animals and there is some brilliant info here pal , good discussion , well done you xx



• United States
18 Mar 07
well I think I take very good care of our pets they dont get chocolate they dont get near any cleaning fluid and outside when we pianted like my hubby couldnt be inhere either so I took him gambling to saty out of the house any one with any sence knows to do this!

• United States
18 Mar 07
Thanks I needed this list. I have a 15 year old minature dachshund and I am always cautious about she ingests. I am very surprised to see vet meds on the list. I knew about a lot of the other stuff. Now this makes me think I should not give her anything since she is so old.

• India
17 Mar 07
thanks for this enlightening information dear.... thanks a lot..