What is your favorite dessert of all time?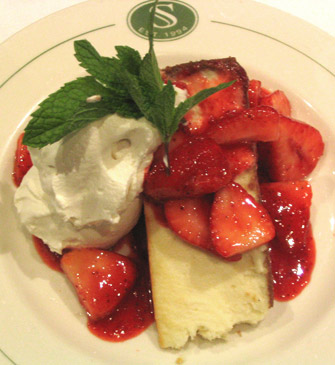 United States
9 responses

• Singapore
18 Mar 07
My favourite is mudpie. It's that delicious two layered ice cream cake with crushed oreo cookies. Chocolate and mocha ice cream flavours. It's a bonus when some brandy sauce or vanilla cream sauce is added to it. Simply heavenly. I would love to be able to make my own desserts, but I am not good at this so I don't do so.

• United States
18 Mar 07
Yes I wanted to add that mudpie is extremely addicting when it comes to desserts as well. Good call!



•
18 Mar 07
My favourite desery of all time has to be a rich, moist, hot chocolate fudge cake. With cornish ice cream and lashings of steaming hot chocolate fudge sauce..... and loads of it! Yummy! I can almost taste it!

•
18 Mar 07
i like them raspberry sandwich cakes, plus i like cream cakes for a dessert, i haven't had a dessert in ages and i want one now from reading this, lol! =)



• Philippines
19 Apr 07
non other than cake. i love it, any variety of chocolate cakes is fine with me. its what ive always crave for whenever dessert is next to serve. i also like to try baking cakes for my self, knowing that it'll be fun because you've made it yourself.

• United States
18 Apr 07

P U D D I N G!!! Nothing so good as chocolate pudding! And I mean homemade! I like Jello Pudding, but my mother's recipe below will have you hooked! INGREDIENTS: 3 squares unsweetened chocolate (3 ounces) 3 cups milk 1/4 cup cornstarch 1/2 cup sugar 1/4 teaspoon salt 1 teaspoons vanilla extract PREPARATION: In a saucepan, cook 2 2/3 cups of the milk with chocolate, stirring until chocolate is melted and milk is scalded. Mix cornstarch, sugar and salt; stir in remaining 1/3 cup milk. Add to scalded milk and chocolate mixture and cook over low heat, stirring constantly, until thickened and smooth. Continue cooking for about 5 minutes to thoroughly cook cornstarch. Cool slightly; stir in vanilla and pour into serving dishes. Chocolate pudding recipe serves 6