Exercise and the options that you have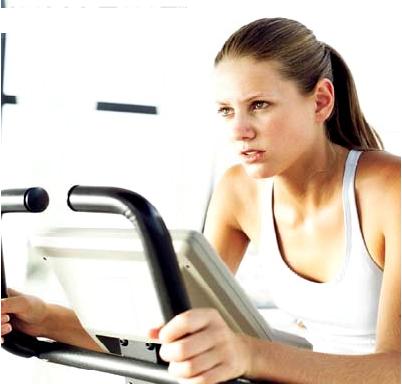 Singapore
March 18, 2007 6:20am CST
Usually when someone goes on a weight loss program, they usually think of jogging. Jogging is the must difficult and boring form of exercise to reduce weight. Have you considered playing games, or go for a swim or even taking your dog for a walk around the block. All these are good form of exercise as long as you do it regularly
7 responses

• Canada
18 Mar 07
in my present condition, in terms of health, walking (I don;t have a dog) and swimming are the only forms of exercise that is appropriate for me at this time.

• Singapore
18 Mar 07
But it is also the more effective of aerobic exercises. And you *need* to do aerobic exercises to lose eight. It's boring yes but no choice here really. :P Try skipping or badminton - almost as effective too. ;-)

• Singapore
18 Mar 07
Very true loardwarwizard, It can be any form of games, like you said skipping, badminton as long as it is done regularly Cheers

• United States
19 Mar 07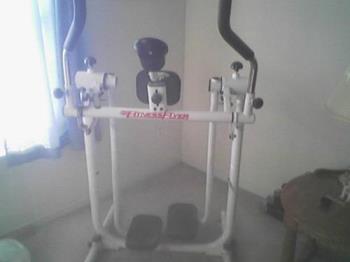 I enjoy long walks at the park more than any other type of exercise. I think jogging puts more stress on the knees and legs. I also like using the air glider machines as it is like walking and burns more calories than walking and puts no stress on the body. Swimming is an excellent form of exercise as well.

• United States
19 Mar 07
I walk my dog quite often. Joggin is boring most of the time. I like doing dance videos and I have bought some that I can even include the kids in. Although I don't do it for weight loss but more for staying fit.

• United States
19 Mar 07

Since I have injuries to my back, my shoulder and my knee, there aren't a lot of exercises that I am able to do. I love to swim, so although it is difficult for me at times I will swim whenever I get the chance. Whenever I'm not hurting too bad, I will try to dance a little as well. I would like to walk more than I do, but my walks don't take me very far these days. Still even the walks around the grocery store are better than no exercise at all. Aside from that I get most of my exercise at my physical therapy appointments.

• United States
7 May 07
Walking is about the only exercise my doctor allows me to do. My back got really messed up in a car accident 7 years ago, and he is very limiting on what he wants me to do. But, I CAN do housework, and I've read in magazines that housework burns up just as many calories in an hour as does jogging in an hour. Plus, if you do housework, you know a lot of your muscles are worked out - and you do a lot of cardio too.

• Singapore
20 Apr 07
I do not go to jog for exercise often; I tried to exercise regularly of at least 3 days a week during lunch time at the company gym, but was not successful due to my work schedule. Most of the time if I exercise, I play sport like tennis to get fit. I personally had tried, I did not manage to loose much weight, but at least it helps me to maintain a constant weight for the past 3 years. I used a pedometer to keep track of the number of steps that I made in a day. The target was 10,000 per days but on an average I made only about 7000 steps, I will walk around the house till I made the 10,000 steps before going for my shower, then to bed. This method has help me to have a constant weight for past 3 years