Avril Lavigne without makeup!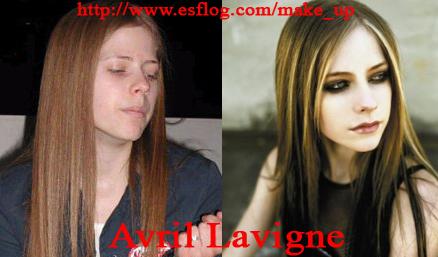 Spain
3 responses

• Romania
18 Mar 07
oh come on, be real! you can easily see it's not her in the first photo. i mean, make-up can make miracles but it cannot change completely someone's face... after all, the two photos don't even resemble a bit! so, my opinion? it's not her, it's just a cheap joke...


•
18 Mar 07
Wow,what great difference makeup can bring to a face!I never thought makeup was that powerful.