Eternal Learner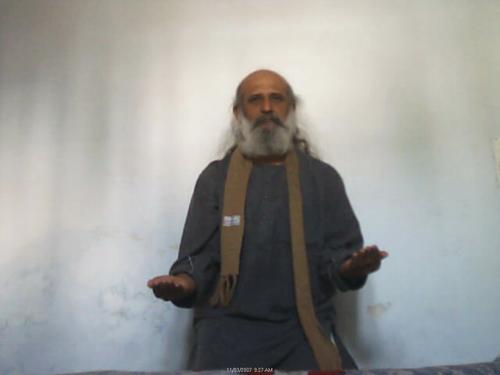 Ahmedabad, India
March 18, 2007 11:55am CST
Day by day and moment by moment I am feeling that I am learning constant learning more and more and indicating me that I am an ETERNAL LEARNER! When I was studying and not getting what I wanted to get and learn, at that time i was thinking why such things are not part of education?And at last I was disilusioned that the system of education is based on limited concept of running the society with a bounded way! Though there were good things and they were talking about freedom and liberty and connected those things with education! And I learned my first lesson that learning is my own responsibility and education is a part of my social system and I have to go through! But when I was out from university and did struggle to get job, I really lerned more specificaly that constant learning is the life! And then i come across with self learning processes and yes gone ahead with that and reached up to this point that I am an Eternal Lerner and still there is no end of learning! Is there few more who has got this kind of realization?
9 responses

• Israel
21 Mar 07
yes i did and i still do healwell from a very young age i did not get along in the normal education system because i discovered each day a new thing that developed in my mind and wanted to continue and learn in my own special way..i do think that learning is a very natural and dynamic thing that we each go through and build as days go by. my parents were called to the education system and were told that after they ran some special tests on me the reason that i did f grade in all of the subjects except on litrature and bible was because i did not care learning about the other things and was lazy..i did finish high school transporting to a special open art school and did graduate the university doing my first degree but it was always in my paste and with my choices of learning. i do enjoy life and learn every moment of it..somtime i get a bit histerical that there are so many things that evolve one subject and develop from there that i will not be able to commit myself to it like i want.but i am happy that i did and do let myself absorb everything that life wants me to obsorb and that my mind is open to things most of the time. thank you for this wonderful topic. i do believe that life is our master guide and we are the eternal learners.

• Ahmedabad, India
21 Mar 07
Thanks,liranlgo! Your respond has provided so many things relatewd with life experiences and learning! I think that there might be others who have hads such experiences but thought that they have not got the benefit from self learning processes! I want them to come out with an understanding that they have really done good things in life and the learning capacity always go with your knowledge and your good will!

• Ahmedabad, India
2 Apr 07
After 2 weeks I am here again to put that really on mylot no more learner? All are learned?!! Ok I hope that this will definately affect mylot as a community!


• Pakistan
8 Apr 07
ah learning..something that never seizes to amaze me everyday ..every act even the smallest ones that u ponder upon n which many dont bother about most o the times lead to the greater lessons & its wondrous how ur mind comes up with its own philosophies..after all that is wht our minds r about everincreasing tendency to learN!! n sought out things n its so often ..like so many lessons n ideas converging to a unique point ..a strong feeling there so many properties of things related to each other in one way or another...its amazing every time u experience something new ur mind builds up new antigenic paths(scientific fact`:)that can become more specific with time n exposure to that certain thing like i said everincreasing tendency to LearN!!

• Ahmedabad, India
10 Apr 07
Good that you stand for ever increasing tendency to learn! The mind as a processer and as a memory holder works that is fine but at the same time leaarners' deep desire for learning is not proper or say just become lazy then it affects! We have to be aware about that!

• India
10 Apr 07
hi healwell, even i have the same experience as yours.since childhood i always use to behave ten years older to my age.understanding,listening,compassion,developed insight always made me learn things which were unsaid(principles of life;and how it acts).as things went on decipher itself,my curiosity went on to learn more.it's like maths, once you are able to solve one problem,you want more.i think this must be the thirst for knowledge.to quench it i studied literature(to learn emotional aspect);psychology(psychological aspect);mythology(to learn about believes and their reason behind it);philosophy(to learn about ideologies);sciences and economics(to know how this matereialistic world works).my favourite pastime is to study people,their actions and their words. i think that's why i chose to be a teacher.i believe time and experiences are great teachers.what do you say about it,i think i said a lot.

• Ahmedabad, India
10 Apr 07
I think you have done a good educational processes to learn and to fulfill your curiosity! But the integrated aproach and attitude inlife comes through experiences and i mean those things as a learning! I was also lecturer during my pick carrier time means during very young age! and try to synchronizing things and enjoyed but after mid thirty real learning sense become powerfull and i started first hand knowledge and that is more important! Have you experienced that?

• Edinburgh, Scotland
18 Mar 07
The capacity to learn is boundless for us all. We each learn in our own way and some are more quicker at learning than others. Every day of our lives we learn something new each day. There is so much to learn and since the conception of the world wide web there is so much knowledge available that it is staggering and an ever growing source of knowledge. We owe it to ourselves to teach the people of the future to be themselves and educate themselves and others. Think of the good things in life all the time as the bad thoughts are a negative force in our lives and do no good to anyone.

• United States
23 Apr 07
During the 13 years I went to school, I went to 13 schools due to my dads job, but it's definately provided many different influences. One of the lessons that I learned in 8th grade was from a science teacher. He really made us think about learning everyday. His first class of the year would always include the story from his school days. He told us of going home after school and having some of his parents friends ask him what he had learned at school that day. He said he didn't like to let his parents down by replying "Nothing." like most of his classmates were prone to doing, so he made it a point to learn something new every day. It was a lesson I learned well, but it didn't stop when I got out of school. As an adult, I now get to choose which lessons I want to learn a little better. Schools just gave me a clearer understanding of what was out there, waiting to be explored. :)

• Canada
19 Apr 07
I am only young and I learn every day. With each experience comes knew knowledge. I get excited about the things I learn...about life, about others, about myself. The biggest lesson I've learned yet is that we are really all the same at the core. Once you know yourself, you know everyone else around you.

• India
16 Apr 07
I have always beleived that learning never ceases. There is so much in this world that we do not know. Infact we do not completely know ourselves. I had not got any formal computer education. And six years ago, when I saw some kids buying CDs, I felt like an illeterate. So I decided to learn it. With help of my colleagues in office, I learnt the basics. I read whatever I could. And today I can say that my friends see me as a reliable source for any information on computers.


• United States
30 Dec 07
Oh, I agree that there is more to learn than can be contained in formal schools of learning. Take for instance an experience that I'm having. I have been practicing a trade for more than twenty years. The past few days, I have been helping people troubleshoot their probelms and I have been learning so mush more...now I know that I still have a lot to learn.