my cow!!!

9 responses



• United States
19 Mar 07
Nope, you will get very sweet milk with mostly cream in it.

•
19 Mar 07
naaa...u wudnt get spoiled milk..... infact u ll probably get ready-made cheese or ice-cream!! also if u bathe it everyday in rose-water n giv it some juice yo drink instead of plain water....then u ll most probably get flavored milk ;) cheerz

• United States
19 Mar 07
lol thats funny! me and a friend of mine used to talk about getting a brown cow and only feeding it cocoa plant to see if we'd get chocolate milk from it that way lol

• Italy
19 Mar 07
how funny!!!! I don't know anything about cows but there was a time when I was little and child in which we drank soft and warm milk coming directly from the cows a friend of my father had...now it is not possible because we are all aware of the health problems coming with milk not treated well but however I still remember me holding this little and warm bottle of milk between my hands...this was the biggest surprise of all...the fact that the milk was hot even though we didn't use our kitchen to warm it..this was fantastic for a little child

• Canada
20 Mar 07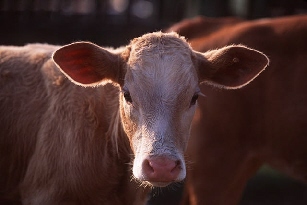 Do you have a cow? Really I as a kid I lived on a farm and me and my 3 siblings had cows that my dad told were ours. We got to name them. I had one favorite one I named her Tracy. and I did pamper her I use to sit on her back and ride like she was a horse. Wow I forgot all about this until now. Thanks for the memory.

•
20 Mar 07
No, I think you'd get a spoiled cow and some very rich, delicious, creamy milk. So, go ahead and pamper your cow because she'll be sure to reward you for your attentions. Don't "curdle" up to her though... the result might be very different. lol Ewwww, that was a bit cheesy, wasn't it! Brightest Blessings and happy milking!