A pleasant surprise!!!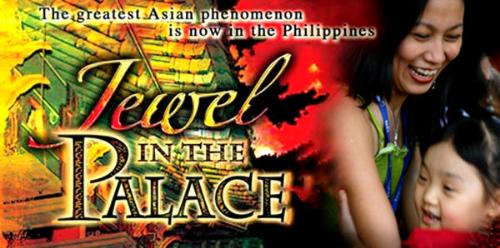 Philippines
March 19, 2007 5:52pm CST
I was browsing over my yahoo photo albums and I came to one of the photos given by my colleague in my previous job. It was taken on last year's company valentines program using the company camera. Well, I was expecting the pictures would be passed on from one hand to the other as it covered the whole company's activity. But what surprised me was when the head of the creatives department sent me this photo after he edited it... I mean, he was the last person I could ever think of to give me a surprise present. He gave that as a post valentines present to me. Please take a look at the photo I attached...:P the background was a Koreanovela which was a hit here in the Philippines during those days... it made me feel like I was the star of that telenovela...lol how would you feel when you receive even just a simple surprise from the person you least expected to do so?.. well, I felt pretty flattered that time... lol
5 responses

• Philippines
20 Mar 07
i will feel flattered also, because like what you said they were the least person that will remember me and be wasting their time in giving me a present. i will too give them something that will serve as my "thank you" gift, because i really appreciate what they have done for me.

• Philippines
20 Mar 07
yeah, i also treat him a coffee at starbucks here in the city as a "thank you" for the wonderful surprise. :P

• United States
20 Mar 07
That is a very cute pic Rexy, you sure are a star!! :) I can imagine your reaction, I feel nice too when people I least expect from go all out of their way to do something for me. For example, yanji here bought my poetry book and she even wrote a review for me, that was totally unexpected and I was overwhelmed!:)My friends and family have appreciated my poems but it means a lot more when an outsider gives a review. You know then, its not biased.I'm so happy to be here and thankful for my mylot friends, they surprise me everytime:)

• Philippines
20 Mar 07
Isn't it great that you somebody you never expected to give you a present actually spent some time thinking and procuring that nice post valentines present for you? Well, you should be flattered as not every girl receives too much of a guy's attention.. :P And that photo was lovely... he must have spend more that a couple of minutes coming up with that great piece of art. Godbless!

• Ireland
20 Mar 07
Wow, what a wonderful surprise gift! I would feel very flattered as well!

• Australia
20 Mar 07
Yes well you would think that this is what they would do with a company photo. Wow maybe you were the star. It is lovely to receive such a nice surprise and I bet it made you happy especially when it comes from someone unexpected.