Do you find yourself drinking more sodas or water?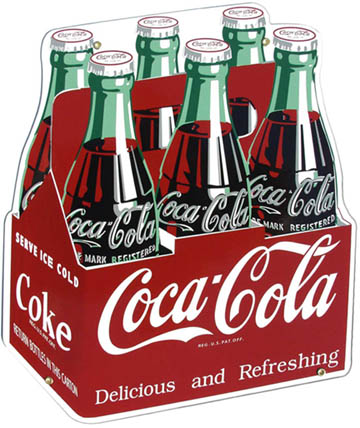 United States
9 responses

• Philippines
20 Mar 07
i see to it that I would drink 8 or more glasses of water everyday. If we dine-out, we just order iced tea or fruit juice as beverage. Drinking soda is really not good to our health, plus I'm already prone to diabetes since I always drink coffee & chocolates and adding soda to my diet is not good.

•
20 Mar 07
I definitely drink more water than any other beverage. I try to drink the recommended 8-10 glasses per day and even more when I workout. Not only is water essential for optimal health, but it's free in most cases, whereas the cost of soda can add up pretty quick. I have cut down considerably on my soda intake in the past few years. I have 2 sodas a week at the most, sometimes none at all. I tend to crave sodas with certain foods, such as pizza or anything spicy.

• United States
20 Mar 07
I make water as my main beverage. We have a water filter called "Pur" and we prefer drinking filtered water because it takes out most of the bad stuff from the water like lead and other contaminants. Sometimes I like to drink juice but I would pour some water in the juice that way it's not too sweet. I drink sodas occassionally with fast food.

•
20 Mar 07
I know it is not healthy but I don't drink plain water. I drink black tea throughoutthe day. If I want a cold drink then I either drink pure fruit juice or fizzy pop! But in the main I drink tea all the time.

• United States
20 Mar 07
I rarely drink sodas. Here in Texas, most people drink iced tea with their meals, and I do, too, if I'm at a restaurant, but at home I always drink water. The only time I ever really drink a soda is if I'm on a road trip and we stop for a quick bite at a fast food place. We have a fast food chain here called Sonic that does flavored sodas so I'll get a cherry dr pepper, but I'd say that happens once every few months or so.

• United States
26 Mar 07
I don't drink soda regularly as well. I like to drink soda, but because of the health issue I try to avoid it as much as I can. At home I drink water. If I go to a restuarant or any party I do take soda, as at those places mostly they offer soda.

• Philippines
26 Mar 07
I take more soda than you do at about three times a week. But I take somewhere between two to three liters of water each day. Fruits are better alternatives to softdrinks and so we always have some at hand, we can make fruit juices out of them anytime.