Friends are all we need in our life specially on MYLOT ....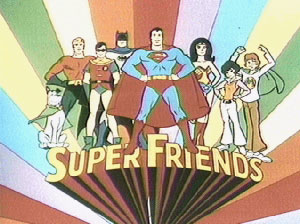 India
March 20, 2007 5:30am CST
Friends it has been long two weeks I'm here on mylot. I have many good friends on mylot who support me without any interest of getting supported. Now, all I want to know is which place you are from and what age . Have you got other friends like me also and can you share the names of people who are really nice on mylot and in your real life.
10 responses

• India
21 Mar 07
HI FRIEND MY SELF SACHIN PARASHAR ,I AM 23 Yrs. OLD ,I AM FROM INDIA-U.P-AGRA, I AM A FINAL YEAR ENGG. STUDENT FROM MECHANICAL STREAM DOING FROM AGRA (CITY OF TAJ). HEY FRIEND PLZ TELL ME SOMETHINK ABOUT Y IF U DON"T MIND. BYE

• India
21 Mar 07
I dont want a number of friends I can count, I want a number of friends I can count on. Is that not right people? Ans as it is so well said and well accomplished that a friend in need is friend indeed. So keep making friends, and continue doing good work.

• United States
20 Mar 07
Hello my friend samrat16! I am 25, from Central Kentucky. Originally born in California though. It seems I have basically moved around a lot since I have also lived in Alaska, Utah, and Nevada. I have met a lot of great people here on Mylot and don't think I could place the title of who is the best on a single one, since they are all unique and respectful in their own way. Most of my good friends in real life are scattered throughout the USA, with my best friend living in Utah, and of course my wonderful husband who has been there for me through a lot.



• United States
20 Mar 07
Hi Samrat.. I am from Northern Illinois (for the last 5 years) before that I was in South Florida. I am 33 years old.. almost 34 on Thursday !!I have several friends here on Mylot that I really enjoy reading and responding to their posts and receiving replies from them. In my "real life" I have 1 best friend since childhood, but alas she is still in South Florida. My only other best friend is my wonderful husband, without whom I would be lost !!

• United States
20 Mar 07
i have few friends on mylot that i enjoy posting and response with, it is more than just posting and comment, it is like instan commucation sometime, i am 28 male from usa, here it is been a good time here on mylot. :)

• United States
20 Mar 07
Hi samrat, it's good to have you as a friend. I'm 54, and live in Berlin center, Ohio, which is in the northeast part of the state, about 60 miles from Cleveland. I don't have many friends here on mylots yet, though I've read a lot of interesting discussions.

• India
20 Mar 07
i guess this q was not for me still for a friend ,i'm 30 and from bangalore,yep i've met many people on mylot who seem to be really nice like smileydevil,samrat16,slickcut,cremecheese,feralwoman to name a few.and yes my name is not aisha it is better than that if u'd asked i'd hv told but its ok someother time.

• United States
25 Mar 07
hey friend, i got a few friends on mylot that come and check on my discussion often, i dont have many but i have enough, i am always looking for a few new friends, i am 28 years old and from the us by the way.