Do you believe in true love?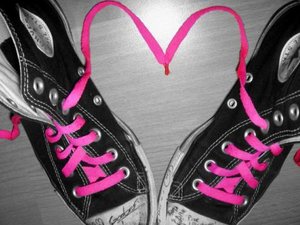 Spain
March 20, 2007 8:38am CST
Do you think that you really knows the meaning of love? Are you in love with someone right now? Or maybe you think that you don't really love your boyfriend/girlfriend? You know, it's difficult to explain what is the true love.
3 responses

• United States
20 Mar 07
Yes i beleive in true love.love is a strong liking for someone.it's a strong passionate affection for another person.but most of the times we love someone deeply for the sake of ourself.that is love is considered to be deep and lasting.yes i in a love with my husband for last 6 years.

• India
20 Mar 07
ya i do believa in true love ... but that sumthng that cant be explained or expressed it just needs to be felt wen just the thoght of other makes chills run down ur spine wen u care , wen u wish gud luck thats all love n i love my frinds n family a lot...........!!!!

• United States
20 Mar 07
Love is what God has for every one of us. First. Love is the feeling of completeness in your heart when you even THINK of that person...Love is the cold feeling in your entire body when that person goes away...Love is not being able to go on without that person...Love is thinking about that person almost every waking moment....Love is never wanting anyone else, not being able to fall in love again... there is no Love without hurt, because we will all love someone, but will will all go away.