How much time do u spend online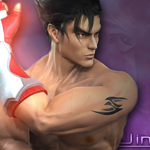 India
October 17, 2006 3:30pm CST
how much time a person canspend online.....i can .....5 to ten hours continously ..
5 responses

• United States
17 Oct 06
I spend so much time online...generally from the time I wake up til the time I go to bed with a couple breaks in between.

• Rothesay, New Brunswick
17 Oct 06
Well as of right now where I am trying to make enough extra money for christmas I am on at least 10 hourse a day, unless I decide to take the day off. Like yesterday, I worked some in the morning but then I took my son out for a few hours I paid for it by only making a little over a dollar yesterday but I think it was well deserved

• United States
17 Oct 06
The max I have spent continuously online was 15 hours.