Crazy weather in Spain/ due to this frequent electricity cuts

Spain
March 21, 2007 1:46pm CST
We had three electricity cuts already today, because of the strong wind and it might not be the last one. It wouldn´t bother me so much if it wasn´t so cold. Some villages are completely isolated because of the snow (luckily I don´t live in one of them) so it could be worse. I just wanted my friends to know that if I don´t respond to their posts today, it´s because electricity went off again. So, no computer, no nothing. I´m not complaining, just thinking that we depend on electricity for just about everything.
5 responses

• United States
29 Mar 07
Yes we do depend on electric for everything. It is the way of life. I get cut offs many times. It happened two nights ago. I sat in the dark for hours. I could not even use the toilet, as we had no water. We have well water on a pump on elctric. We cannot cook or do laundry. Our life comes to a hault.

•
29 Mar 07
this happens a lot in Scotland too , mostly though further north than us , I hope you are back to normal too ( the weather I mean lol )xx


• India
22 Mar 07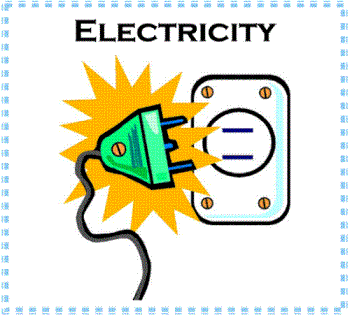 I know you care about us, friends. Electricity is an important part of our life today. I can't imagine half hour without electricity . Heyy here is some data I got about history of eletricity I think it's worth reading . "nikola tesla invented electricity. the reason why americans dont give him the credit because he is not american. look him up."Ahem, he moved to the United States following his university studies in Europe. In America, he teamed up with Edison for a while and then left to do his own research. Tesla can be credited with being a big part in the development of 3-phase AC power systems, the induction motor and a host of other inventions. Was he a man that America and the rest of the world is indebted to? Yes. Did he invent electricity? No. Anyway, the very beginning of the "history of electricity" starts at the moment when all the physical laws of the universe began to form (theoretically the Big Bang). So, whoever started the Big Bang invented electricity.