What is your daily routine?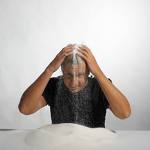 Philippines
March 21, 2007 7:16pm CST
There are different stages in life. When we were still kids, we don't worry about anything and just simply play all day. Then we went to school and the our task is to do school work. Upon graduation, we work and then family comes along the way giving an additional responsibility. So, during this course, we tend to do different things in different times. Routine therefore is dictated by how our lives are molded and where we want to go. So, what is your daily routine?
4 responses


•
24 Mar 07
my routine from monday to thursday is go to college and meet boyfriend after work and go home. cook dinner then have a shower and settle down for the night. friday, sat and sunday i clean my flat thoroughly and meet friends and family then come home cook dinner and have a shower and settle down

• India
22 Mar 07
i wake up at 7 am. after completing my morning work i go for the college. at college i perform my duty at our department. our recess time is 1 to 2 pm. 2 to 5 pm i again work. after finisshed my college i go home. at evening i go market. at 11 pm i go for sleep.

• Philippines
22 Mar 07
This is my daily routine: wake up at 4 am take a bath brush teeth change into office attire prepare myself kiss my baby leave the house ride a jeep ride a bus ride a jeep again eat breakfast in office wait for office hours do office work This is what I do everyday except on a Sunday. Very much mundane.